Plastic surgery is gaining immense popularity in modern times. People increasingly believe that cosmetic surgery is a science that can enhance an individual's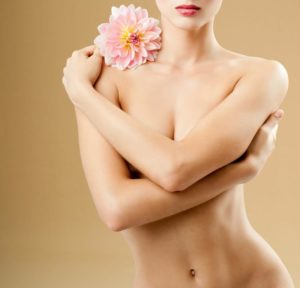 appearance.
The fundamental aim of plastic surgery is to improve upon a person's looks by modifications to various parts of the body.
Devoted board certified plastic surgeon Dr. Eugene Kim provides various aesthetic and reconstructive procedures to patients in Beverly Hills, Los Angeles, Santa Monica, West Hollywood, CA, and surrounding locations and towns in this part of California.
Location Influences Plastic Surgery Trends
Although beauty does lie in the eye of the beholder, the location where an individual patient is based can often impact their choice of cosmetic surgery procedures. The most sought-after cosmetic procedures differ significantly in various parts of the US, according to a recent study by the American Society of Plastic Surgery (ASPS).
For instance, butt implants are most sought-after in the Southeast while lip reduction is most popular in the Midwest indicates the report. Furthermore, hair transplants are hugely popular in the South while male breast reduction is big in the northeast.
In the west, a large number of female patients currently seek breast augmentation, while regional contrasts reveal that breast implant removal surgery is what patients require the most in the South.
People in Different Locations have Different Aesthetic Needs
Why are these location-based differences prevalent? Doctors elaborate that culture, weather, and technology are among the top factors that impact people's choices on plastic surgery procedures. A classic example of this is the desire of many women to have bigger breasts.
People who live in warmer climates such as southern California and Florida are more exposed. This means that there will be great emphasis on looking attractive when a person is exposed to that extent.
On the other hand, in a place like Ohio, it does not matter as much because Midwesterners are clothed heavily for most of the year due to the colder weather. This makes the women in these areas less conscious of their bodies in comparison to people who enjoy the beach all-year-around.
While people in Ohio do want to look great, they don't have to look amazing routinely as people do in Florida and California.
Some cosmetic surgeons indicate that their female patients want a more natural breast appearance. These plastic surgeons would be performing surgeries such as breast reduction and implant removal a lot more.
Male Procedures in Northeast
Patients commonly seek procedures that help them achieve a natural look while still enabling them to appear appealing in swimwear.
In contrast, breast enhancement surgery is not even included in the top five most sought-after procedures for certain cities in the cold Northeast. To state a fact, male breast reduction is the most popular plastic surgery in the northeast region.
The northeast may have a more significant corporate mindset, especially in men. Some experts indicate that in a corporate setting, they want to feel really confident.
In the south, hair transplantation is a sought-after procedure while it does not figure in the top five in any other places.
Comprehensively, people from the northeast, west, and south receive more cosmetic surgery in comparison to people in the Midwest and southeast.
Dependable plastic surgeon Dr. Eugene Kim receives patients from Beverly Hills, Los Angeles, Santa Monica, West Hollywood, CA, and other suburbs and neighborhoods in this region of America.
Click here see more plastic surgery procedures and treatments performed by Board Certified Plastic Surgeon, Dr. Eugene Kim on patients in Beverly Hills, Los Angeles, West Hollywood, Santa Monica and surrounding areas or call 310-271-6996 to schedule a consultation.