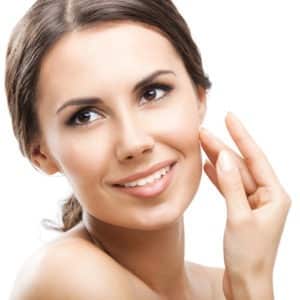 Ear surgery, clinically known as otoplasty, is a cosmetic surgery procedure to create a more proportionate shape of the ears. The patient should select this procedure only after they have satisfied themselves about its potential benefits and limitations, and cleared their doubts and concerns with the operating surgeon.
In case of children, their parents or guardians can assist them to understand the important aspects of ear surgery and encourage them to ask questions from the surgeon. A responsible surgeon will address all questions of the patient in detail and help them make an informed decision.
Board certified plastic surgeon Dr. Eugene Kim provides otoplasty to patients in Beverly Hills, Los Angeles, Santa Monica, West Hollywood, CA, and surrounding locations.
Questions about the Surgeon
Are you board certified in plastic surgery?

How many years of training and experience do you have in the field of

cosmetic surgery

?

Have you previously performed ear surgery or other facial procedures, and what is your patient satisfaction rate in such procedures?

Which surgical venue would you recommend in my case to perform ear surgery?

Is your practice equipped to deal with an emergency, which may arise during or after the surgery?

If the final shape of the ears is not satisfactory, would you perform a revision surgery?
Questions about Ear Surgery
Am I a suitable candidate for ear surgery?

What type of otoplasty technique would you use in my case?

Will the surgery involve general anesthesia or local anesthesia with sedation?

How long will it take to perform the surgery, and can I go back home the same day?

Are there any precautions or preparatory steps that I should take prior to the surgery?

Can I have access to a few ear surgery before and after pictures of previous patients?
Questions about Recovery
For how many days will I have to be confined at home after the surgery?

What steps can I take to reduce the recovery time?

Are there any risks and complications associated with ear surgery which I should be aware of?

When can I resume my daily activities, including my exercise and fitness regimen?
Questions about Costs
How much will it cost me to receive ear surgery?

Does your quote price include pre- and post-surgical expenses?

Would you charge additionally for any post-operative visits?

If I receive ear surgery in conjuction with another facial or body procedure, will it make me eligible for a rebate or a special package price?

Can I receive some tips from your office about any medical care financing options?
In most cases, the plastic surgeon will answer the questions in accurate details and explain everything to the patient in a simple language. The first concern of a responsible surgeon will be to help the patient make an educated decision.
The patient may prepare a detailed list of questions in advance and carry it to the surgeon's office for initial consultation. The fantastic and sagacious Dr. Kim receives patients from Beverly Hills, Los Angeles, Santa Monica, West Hollywood, CA, and nearby areas for ear surgery.
Click here see more plastic surgery procedures and treatments performed by Board Certified Plastic Surgeon, Dr. Eugene Kim on patients in Beverly Hills, Los Angeles, West Hollywood, Santa Monica and surrounding areas or call 310-271-6996 to schedule a consultation.