Effective Non-Surgical Chin Fat Reduction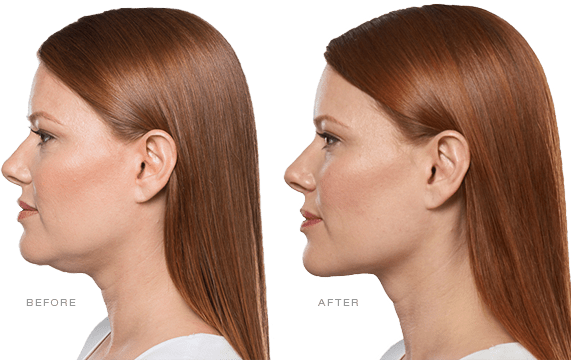 If you're self-conscious about excess fat under your chin, undergoing fat removal surgery is no longer the only option. Thousands of men and women worried about a "double chin" have had Kybella injections to reduce fat deposits under the chin and for a more sculpted, youthful-looking profile. This non-surgical, FDA-approved treatment destroys fat cells permanently and can be very effective for improving contours of the lower face.
At the Beverly Hills plastic surgery office of Dr. Eugene Kim, Kybella is becoming an increasingly popular treatment for anyone looking to reduce fullness under the chin and restore a youthful appearance.
How Effective Is Kybella?
KYBELLA® is the only FDA-approved injectable treatment available in the United States that destroys fat cells in the treatment area under the chin. The active ingredient in this treatment is synthetic deoxycholic acid. This is a naturally-occurring substance in the body that helps break down and absorb fat. When it's injected directly into fatty tissue, it destroys the fat cells permanently.
Is Kybella Right for Me?
You may be a good candidate for treatment if you're bothered or embarrassed by the fat under your chin but don't want to have surgery. Maybe you feel that the excess fat makes you look heavier than you actually are and downplays other features. For many people, even losing weight doesn't get rid of excess fat and fullness under the chin (submental fat).
Your Kybella Results
Dr. Kim will determine whether you are a good candidate for treatment during your consultation. Most patients need a series of small injections to achieve the full result and you will need to get treatments one month apart with a maximum of 6 treatments in a given area. Some swelling, bruising, and hardness of the treatment area may occur but this will subside within days or weeks after treatment. Most patients notice progressive results as the fat cells are flushed out of the body naturally and the treated area heals.
If you would like to learn more about KYBELLA and how it can help you achieve a more attractive facial profile, please contact E. Kim Plastic Surgery in Beverly Hills. We can share more information about this popular treatment and set up your consultation appointment.