RealSelf Patient Reviews of Eugene Kim, MD
---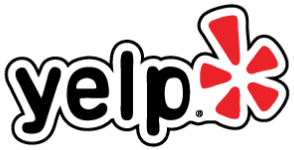 "I have never written a review for anything but because of how beyond happy I am and amazed by my results due to Dr. Kim's surgical skills I couldn't help but write one. He is very skilled and straightforward about what your results will be and gives you realistic expectations versus what you want to hear. I did my first breast augmentation with Dr. Kim and the results came out great but after some time I decided I wanted to go bigger and am now 1 week post-op of my second breast augmentation. I absolutely love them. I have no pain just tenderness, my incisions are in great shape and not to mention after 2 BA surgeries with Dr. Kim, I still have full sensation in my breasts and nipples. Trust me, I had spent so much time researching/talking with surgeons prior to Dr. Kim and he definitely blew everyone out of the water." – Jennifer S.

"Dr. Eugene Kim and his staff are extremely professional and truly care about clients. From the first time I met with Dr. Kim to the day of surgery he made me feel safe and calm. now 4 weeks post he has just been incredible checking on me and my recovery, answering any questions I might have. The results are beyond what I dreamed of. I highly recommend Dr. Eugene Kim." – Mary G

"Dr Kim and his staff are completely amazing, i love his team. I recently did the mommy make over, breast augmentation and tummy tuck with lipo. I am 3.5 week post op. Let me start off by saying i absolutely love my body. He gave me an hour glass shape and I'm finally out of the itty bitty committee. I'm still recovering but results are looking better everyday as i heal. Dr Kim, is such a caring, patient, experienced dr. He's very good on patient care and very attentive. He is a perfectionist so i can guarantee you whatever you are in need of he can achieve! Very glad i chose him. Thank you so much! His team- completely amazing! His front staff, finance coordinator, OR staff, anesthesiologist and everyone really do love their job and can provide good patient care. Shout out to his amazing staff Christina, RN Shirley, Jessica, Dr dell (anesthesiologists) for being so wonderful during my experience! Highly recommended to anyone who's searching for any work done to come here!!!!" – Melody S.

"I'm 3 weeks post op and not only happy with my results but had the easiest recovery ever! I've gotten nothing but compliments and comments on how natural it looks. I also like that the 24 hour check up happens on the phone so you don't have to go into the office day after surgery. I went with silicone and booked within a month of my first appt so I got a little discount! I recommend following his Instagram as there is a lot of info on there!" – Emilee R.

"I'm 1 month post op. My experience with Dr. Eugene Kim and his entire staff was amazing, much better than I expected. He made me feel comfortable and answered all my questions and concerns before and after BA surgery. The day of surgery I went in feeling nervous but his nurse made me feel so comfortable. The surgery was over before I knew it and there was no pain just discomfort. I LOVE my results so far. I would do my breast augmentation with him again. Great experience!" – Cristal R.
Read more Yelp! reviews here