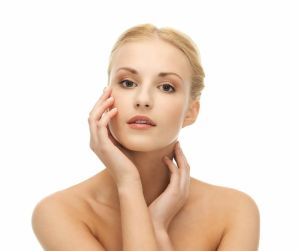 Chin augmentation cosmetic surgery is primarily performed as an elective procedure. The patient should make the most informed and rational decision about the procedure and should judiciously select the best possible surgeon for their needs.
During the initial consultation, the patient will have an opportunity to ask questions and make a well-considered choice.
A dedicated and unassailable surgeon will take care to answer every question with accuracy and in adequate detail. The patient may list the questions on paper in advance and carry the list to the surgeon's office for the consultation. Board certified and prolific plastic surgeon Dr. Eugene Kim provides chin augmentation to patients in Beverly Hills, Los Angeles, Santa Monica, West Hollywood, CA, and other cities and neighborhoods in this geographical region of the nation.
Key Questions to Ask
Do you have a board certification in plastic surgery?

How many years of training and experience do you have in the field of

cosmetic surgery

?

Do you have specific experience with facial procedures such as chin implants in the past, and what is your patient satisfaction rate?

Do I make a good candidate for chin augmentation?

Are the results I am seeking reasonable and realistic?

Do you have chin implants before and after images I can look at for the procedure I am undergoing?

Will my scars be visible, and where will my scars be located?

What kind of anesthesia would you recommend for me?

What will be the costs associated with my surgery?

What would you expect of me to get the best results?

What kind of recovery period can I expect, and when can I resume my regular routine?

Are there any risks and complications associated with my procedure?

Does your office have a policy regarding any potential revision procedures?

What are my options if chin implants are not for me? Do you have any pictures I can look at? Before and after pictures?

Which surgical venue would you suggest to perform the chin augmentation surgery?

What will be the estimated duration of the surgery?

Which type of chin implants would be most appropriate in my case?

How long do chin implants sustain on average, and can I replace them in the future?

Is the recovery going to be painful, and how much downtime will be involved?

Is there any way to make the chin augmentation surgery less invasive?

Can I combine chin augmentation with another facial procedure such as facelift?

Can you explain the procedure steps involved in chin implants or show me a video or photographs of the procedure?

Can I speak to one of your staff members to learn more about your practice or take a brief office tour?

Do you have testimonials of previous patients who may have received chin implants or other procedures at your practice?

Is your office equipped to handle any potential emergency situation? What type of contingency plans do you have in place?

Would you be accessible to me during all my visits to your office with regard to my surgery?
Accomplished and profound plastic surgeon Dr. Kim receives patients from Beverly Hills, Los Angeles, Santa Monica, West Hollywood, CA, and nearby communities and suburbs for chin augmentation. His work speaks for itself and is impeccable. He has a long list of satisfied clients and he knows this arena very well. He knows how to do things the right and his attention to detail is amazing.
He does not take any patient for granted and he takes pride in his work. He wants to be a pillar of his community and his work ethic is notable. Dr. Kim wants every patient to be satisfied with the result.
Click here see more plastic surgery procedures and treatments performed by Board Certified Plastic Surgeon, Dr. Eugene Kim on patients in Beverly Hills, Los Angeles, West Hollywood, Santa Monica and surrounding areas or call 310-271-6996 to schedule a consultation.