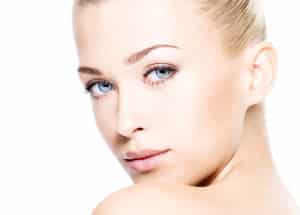 When an individual is considering a cosmetic surgery procedure such as otoplasty, they should first focus on learning all the ear surgery procedure in order to make an informed decision.
At the time of pre-op consultation, the patient should freely ask questions and clear all their concerns and doubts. They should ideally prepare a list of questions they want to ask and carry to the surgeon's office.
A responsible surgeon will answer the patient's questions in a detailed manner and explain the pros and cons of the surgery in a patient-friendly language. Board certified and prolific plastic surgeon Dr. Eugene Kim provides ear reshaping surgery and other procedures to patients in Beverly Hills, Los Angeles, Santa Monica, West Hollywood, CA, and surrounding communities and cities in this region of California.
Important Questions to Ask
Will I make a good candidate for ear reshaping surgery?

What surgical technique would you recommend in my case to perform otoplasty?

Will you use general or local anesthesia for my procedure?

Where would the incisions be placed, and will it cause subsequent scarring?

Is there anything I need to do in terms of preparation for the

cosmetic surgery

?

Is the post-op recovery going to be long and painful?

Are there any risks and side effects that I should be aware of?

Can I have access to otoplasty before and after photos?

Is your practice equipped to handle an emergency situation during surgery or recovery?

Once the surgery is completed, is it possible to alter the appearance of ears again in the future?
What preparation is required from my end for otoplasty?
The surgeon will give detailed preparatory instructions after determining the patient's candidacy for otoplasty. Some simple do's and don'ts will have to be followed, such as refraining from smoking and avoid certain types of medications for a few days.
How visible will be the scarring after ear surgery?
The surgeon will choose discreet locations for incisions, such as the back of the ear where it connects to the head, or within the ear's inner folds. This will allow for minimal obvious scarring. But scarring can vary from one patient to another depending on the extent of surgery involved.
How will the otoplasty procedure be performed?
If the patient is a child, the ear cartilage will be soft, and splints can be used to create new ear contours. The procedure on a child will usually be performed using general anesthesia. On the other hand, an adult's cartilage is hard, and the otoplasty procedure may involve repositioning or removal of the cartilage after making a small incision in the ear.
What can I expect on the day of the surgery?
Otoplasty will be typically performed as an outpatient procedure. The patient should have someone to drive them back home after the surgery. The procedure is usually completed in one to two hours. Experienced, driven, and stellar plastic surgeon Dr. Kim receives patients from Beverly Hills, Los Angeles, Santa Monica, West Hollywood, CA, and nearby areas for otoplasty.
Click here see more plastic surgery procedures and treatments performed by Board Certified Plastic Surgeon, Dr. Eugene Kim on patients in Beverly Hills, Los Angeles, West Hollywood, Santa Monica and surrounding areas or call 310-271-6996 to schedule a consultation.