Your Beverly Hills Tummy Tuck Surgeon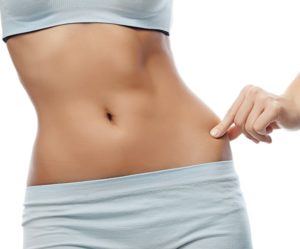 Abdominoplasty, commonly known as tummy tuck, is a cosmetic surgery procedure aimed at achieving a tighter, firmer, and flatter abdomen. The procedure involves surgical excision of loose skin and tightening of underlying abdominal muscles. When performed by a qualified and experienced cosmetic surgeon, tummy tuck will produce safe, predictable, and highly desirable aesthetic results.
Double board certified plastic surgeon, Dr. Eugene Kim, is a pre-eminent Beverly Hills tummy tuck surgeon. Dr. Kim, along with this staff of trained professionals, is committed to providing customized treatment in every case to meet the unique aesthetic goals of a patient. He receives patients from Beverly Hills, Los Angeles, Santa Monica, West Hollywood, CA, and nearby locations for tummy tuck and other procedures.
Academic Background
As a double board certified plastic surgeon, Dr. Eugene Kim belongs to a select group of top professionals in the field of plastic and reconstructive surgery. Dr. Kim received his degree in medicine from the New Jersey Medical School, and trained for six years in general surgery at the University Hospital in New Jersey.
As a resident of general surgery, he achieved several awards and accolades for his performance. He was also inducted into the prestigious Alpha Omega Alpha medical honor society during his residency.
Professional Commitments
Apart from his full-time commitment as a cosmetic surgeon providing tummy tuck and other procedures, Beverly Hills tummy tuck surgeon, also serves as an Assistant Clinical Professor in Plastic Surgery at the University of California, Irvine, providing advanced resident education.
To stay updated with the latest developments and share knowledge with other professionals, Dr. Kim is an active participant at Korean-American Graduate Medical Association (KAGMA) and Korean Medical Association (KMA) meetings in LA.
Focus on Patient Education
Dr. Kim is of a firm belief that best results in plastic surgery can be achieved when the patient is fully aware and informed about all aspects of a procedure, and makes the right choices to meet their personal aesthetic goals. Dr. Kim makes an effort to educate his patients in Beverly Hills, Los Angeles, Santa Monica, West Hollywood, CA, and surrounding communities about tummy tuck and other procedures.
At the time of pre-op consultations, Dr. Kim will pay maximum attention to the patient's needs, desires and goals, and create an appropriate treatment plan in accordance with them. The educational engagement process helps ensure superior outcomes and best possible patient satisfaction in every procedure.
Relationship and Trust
Dr. Kim will go the extra mile to make the patient comfortable and assured, and develop a positive and strong relationship based on trust. Patients are more relaxed during the treatment, which benefits in terms of achieving better outcomes. Patients also feel free to ask questions and seek support from Dr. Kim before, during, and after the tummy tuck procedure.
Correct Treatment Planning
Patients may need a full or partial tummy tuck surgery, depending on various factors. Dr. Kim will make the most appropriate recommendation and build a conservative but effective treatment plan to achieve safe, aesthetically superior and long lasting results.
Click here see more plastic surgery procedures and treatments performed by Board Certified Plastic Surgeon, Dr. Eugene Kim on patients in Beverly Hills, Los Angeles, West Hollywood, Santa Monica and surrounding areas or call 310-271-6996 to schedule a consultation.