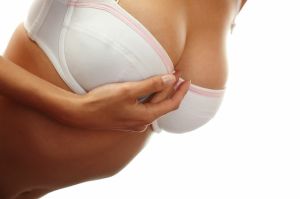 One of the key reasons behind the popularity of breast augmentation cosmetic surgery procedure is that the procedure can be closely customized to match with the unique aesthetic needs of a woman. A range of types and sizes in breast implants enables significant customization of this procedure.
Double board certified plastic surgeon Dr. Eugene Kim provides breast implant surgery to patients in Beverly Hills, Los Angeles, Santa Monica, West Hollywood, CA, and surrounding communities.
Factors to Consider in Choosing the Size
Breast implants are available today in a wide range of sizes from 120 cc to 960 cc. When selecting the implant size, the patient should take into account several factors as follows:
Unique Aesthetic Needs
In most cases, breast augmentation cosmetic surgery is performed for aesthetic enhancement. Some women may like to augment the size of their smaller looking breasts to make them more proportionate to the rest of the figure. Some other women may already have normal sized breasts, but may seek to make them more voluptuous looking with implants. Size selection will vary in each case as per the woman's individual needs.
Natural Breast Tissue
To achieve optimal results with breast augmentation, the implant size should be chosen in relation to the amount of extra breast tissue available. This extra tissue will be needed to cover the implant smoothly without causing rippling or other concerns. In cases where only limited tissue is available, larger implants should be avoided.
Size of the Frame
The patient's size of the frame or the breadth of the chest and shoulder will vary in each case. Breast implants should be chosen such that the base of the implant fits comfortably into the available width of the chest and the frame size.
Individual Lifestyle
Breast implant size should not be chosen with a short-term view, but in the light of the long-term activities and lifestyle of the woman. An experienced plastic surgeon will account for these aspects before making the right recommendation of implant size. For instance, women who like to engage in physically straining or aggressive sports, exercise, dance or other activities should choose smaller or moderate implant sizes.
Symmetry between the Breasts
Breast implant procedure is not just meant to enhance the size of breasts, but also to ensure they appear symmetrical and visually attractive. Sometimes a woman may require implants just to improve the symmetry between the breasts.
If the natural breasts are unevenly sized, the woman may need differently sized implants on each side. Dr. Kim receives patients from Beverly Hills, Los Angeles, Santa Monica, West Hollywood, CA, and nearby areas for breast implants.
Implant Profile
Women seeking a moderate breast profile should choose implants that have minimal projection. These implants may be more appropriate for women with a wider chest. Women seeking a little higher profile may go for moderate-plus projection.
These implants may be better for women with a small, narrow chest. Some women may prefer to have maximum breast projection and prominent cleavage. These candidates may benefit from high profile implants, which have a smaller base and higher projection.
Click here see more plastic surgery procedures and treatments performed by Board Certified Plastic Surgeon, Dr. Eugene Kim on patients in Beverly Hills, Los Angeles, West Hollywood, Santa Monica and surrounding areas or call 310-271-6996 to schedule a consultation.