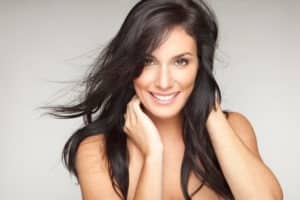 Innovations in cosmetic surgery as well as emergence of a wide range of non-surgical aesthetic procedures have made it possible to customize treatments suiting to different age groups as well as tailoring them individually to meet the unique needs of a patient. Women and men in their 40's can normally benefit from a variety of aesthetic procedures appropriate for their age.
Women in their 40's usually start experiencing hormonal and age-related changes. These will have a cumulative impact on their skin appearance and other physical aspects. It is easy to correct such conditions with a number of surgical and non-surgical aesthetic procedures. Double board certified plastic surgeon Dr. Eugene Kim provides these procedures to patients in Beverly Hills, Los Angeles, Santa Monica, West Hollywood, CA, and other area locations.
Changes in Aesthetic Appearance in the 40's
For a lot of women, 40's is the time when they will undergo perimenopause, which is a period of transitioning to menopause. Hormonal changes commonly occur at this stage, and at the same time, the body tends to produce lesser amount of collagen and elastin, which are natural elements to hold the skin tightly. The combined effect of these changes gradually begins to reflect in the skin appearance.
Loss of facial volume, wrinkles and fine lines around the brows and eyelids, and skin laxity in the face, neck and body will commonly take place in the 40's. The skin's cell renewal turnover will reduce, causing a duller skin appearance and partial loss of the natural skin glow. The metabolism slows down, making it more difficult to lose weight or burn off excess fat tissue with diet or exercise.
Varicose and spider veins, broken capillaries and brown spots are more common in the 40's. Safe and proven cosmetic surgery and non-surgical procedures are available today to address these conditions.
Common Aesthetic Treatments in the 40's
Ultherapy
Ultherapy is a unique, ultrasound based procedure to tighten the skin and enhance its texture and tone without involving any cuts, incisions, or needles. Leading plastic surgeon Dr. Kim receives patients from Beverly Hills, Los Angeles, Santa Monica, West Hollywood, CA, and nearby areas for Ultherapy and various other procedures.
Fractional Laser Resurfacing
Fractional laser resurfacing is a widely popular and proven technique to improve the appearance of skin and reduce fine lines and wrinkles with a gentle, controlled laser heat exposure for people in their 40's.
Neurotoxin Injections
Botox is one of the most popular FDA approved facial non-surgical procedures to rejuvenate the skin and diminish the appearance of fine lines. Alternatives to Botox include Dysport and Xeomin.
Cosmetic Fillers
A large number of people in their 40's choose dermal cosmetic fillers today to minimize facial wrinkles and folds, volumize the depleted areas of the face, and build improved facial contours.
CoolSculpting
CoolSculpting is an FDA cleared fat reduction technique, which is completely non-invasive. It can be recommend for people in their 40's who want to avoid liposuction.
Vein Treatments
Sclerotherapy and laser treatments are commonly used to eliminate spider and varicose veins, and restore a smoother, more attractive skin in the affected areas.
Click here see more plastic surgery procedures and treatments performed by Board Certified Plastic Surgeon, Dr. Eugene Kim on patients in Beverly Hills, Los Angeles, West Hollywood, Santa Monica and surrounding areas or call 310-271-6996 to schedule a consultation.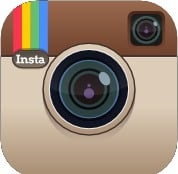 Visit and follow Dr. Eugene Kim on Instagram! See his confident, beautiful patients enjoying life after breast, facial and body contouring procedures.