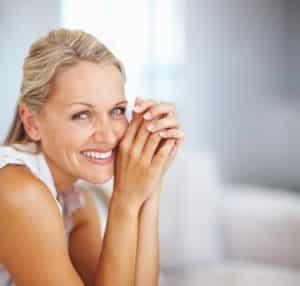 People in their 50's now have access to an extensive range of cosmetic surgery as well as non-invasive procedures to rejuvenate their appearance and feel younger and more confident. Innovations and advancements in surgical techniques have made the procedures safer and less invasive. Customization of surgery ensures that the results can tailored to meet the unique needs of the patient.
A growing number of people in their 50's are now able to transform their lives through successful plastic surgery procedures. Results are now more natural looking than what could be achieved earlier with these procedures. Patients can expect to remove at least five to 10 years off their appearance with appropriate surgeries.
Dr. Eugene Kim is a double board certified plastic surgeon providing both invasive and non-invasive procedures to patients in Beverly Hills, Los Angeles, Santa Monica, West Hollywood, CA, and surrounding locations.
Suitability of Cosmetic Surgery in 50's
While individual needs will vary, perhaps the most suitable time to receive a cosmetic surgery procedure would be when a person is in their 50's. At this age, the signs are aging are visible quite obviously. But at the same time, the elasticity of the skin in most cases is still enough to conform to new contours after surgery. The general health and fitness of the patient in this age group is usually good enough for sustaining a surgical procedure.
A majority of people in their 50's would have quite similar aesthetic concerns, but their personal aesthetic needs would still differ from each other. When they receive treatment from a highly trained and experienced plastic surgeon, they can expect to achieve more predictable and effective results according to their expectations. Dr. Kim receives patients from Beverly Hills, Los Angeles, Santa Monica, West Hollywood, CA, and nearby areas for a wide range of aesthetic procedures.
Major Procedures
Some of the key procedures that are popular among patients in their 50's include the following:
Facelift
A facelift or rhytidectomy is an advanced cosmetic surgery procedure to provide a lift to the sagging facial skin and restore a more youthful facial appearance. The surgeon will remove excess skin and fat tissue from the face and reposition underlying loose facial muscles. Smoother and tighter skin will be re-draped over the face to produce a natural looking, rejuvenated face.
Neck Lift
Many people in their 50's complain of a turkey wattle neck, or neck bands and loose skin below the chin. A neck lift surgery is a proven plastic surgery procedure to remove excess skin and create a more youthful looking neck. A neck lift may be performed in conjunction with a facelift to create more comprehensive results.
Brow Lift
Facial expressions, aging effects, and sun exposure can cause the eyebrows to droop over the years. Wrinkles between the brows or deeply furrowed brows can make a person look old or tired. This condition can be corrected with brow lift surgery to produce more lifted brows. The procedure may be combined with eyelid lift sometimes to produce more harmonious results.
Click here see more plastic surgery procedures and treatments performed by Board Certified Plastic Surgeon, Dr. Eugene Kim on patients in Beverly Hills, Los Angeles, West Hollywood, Santa Monica and surrounding areas or call 310-271-6996 to schedule a consultation.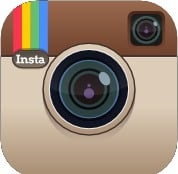 Visit and follow Dr. Eugene Kim on Instagram! See his confident, beautiful patients enjoying life after breast, facial and body contouring procedures.