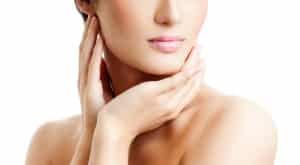 Optimal outcomes in any cosmetic surgery procedure are usually achieved when the patient and the surgeon have a profound personal rapport and clear and frank communication at every stage. Pre-operative consultation process is vital to the final success of a procedure such as neck lift, and the patient should be prepared to clarify all their doubts and concerns at this stage.
Dr. Eugene Kim is a board certified plastic surgeon providing neck lift and various other procedures of the breast, body, and face. Dr. Kim will encourage the patient to ask every question that comes to their mind, and will help them make an informed choice about the procedure. He provides neck lift to patients in Beverly Hills, Los Angeles, Santa Monica, West Hollywood, CA, and surrounding locations.
Checklist of Questions
A patient seeking neck lift cosmetic surgery would do well to prepare a checklist of questions they want to ask from the surgeon during the initial consultation. Some of the questions that may be included in this list would be as follows:
Do you have a board certification in cosmetic or plastic surgery, and from which board?
Have you undergone dedicated plastic surgery training, and for how long?
Do you have past experience with neck lift procedures, and what has been your patient satisfaction rate?
Is your attending staff adequately qualified and trained?
Where do you receive most of your patients from?
Am I a suitable candidate for neck lift surgery?
Would you recommend neck lift in conjunction with facelift in my case?
Will I need neck liposuction along with neck lift?
Are there any non-surgical techniques that can replace neck lift or be combined with it to make the procedure less invasive?
How would you describe an excellent, average and poor outcome from neck lift surgery?
Can your office provide me with neck lift before and after photographs of previous patients?
Can I interact with one of your team members to learn more about your practice?
Would you perform the surgery at an accredited ambulatory surgical center?
Would it require general or local anesthesia to perform this surgery in my case?
Do you have an office protocol in place to handle any emergency situations?
Would you be accessible during every appointment that I may have to make with regard to neck lift surgery?
How long will it take to complete the procedure in the surgical room?
Are there any medical tests or health clearances that I will need prior to the surgery?
Are there any risks and complications associated with neck lift that I should know of?
How long would it take for the post-operative recovery?
Additional Suggestions
The patient may try to learn more about the practice online by going through their official website and third party reviews, ratings, blogs and social media comments. Experienced plastic surgeon Dr. Kim receives patients from Beverly Hills, Los Angeles, Santa Monica, West Hollywood, CA, and nearby areas for neck lift.
Click here see more plastic surgery procedures and treatments performed by Board Certified Plastic Surgeon, Dr. Eugene Kim on patients in Beverly Hills, Los Angeles, West Hollywood, Santa Monica and surrounding areas or call 310-271-6996 to schedule a consultation.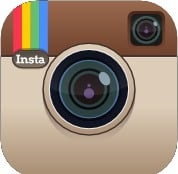 Visit and follow Dr. Eugene Kim on Instagram! See his confident, beautiful patients enjoying life after breast, facial and body contouring procedures.