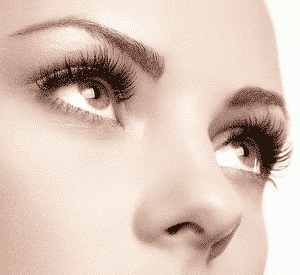 Blepharoplasty is a sensitive cosmetic surgery procedure because it involves the eyelid area. To achieve safe and desirable outcomes, it is essential to have clear communication between the patient and the surgeon. An experienced surgeon will address all the questions and concerns of the patient in detail and help them make an informed decision. On their part, the patient should be prepared to ask all the necessary questions in order to learn more about the procedure.
Dr. Eugene Kim is a board certified plastic surgeon providing advanced and innovative procedures in a state of the art surgical environment. Dr. Kim will engage with the patient closely during the pre-op consultation and address all their questions in adequate details. He provides blepharoplasty to patients in Beverly Hills, Los Angeles, Santa Monica, West Hollywood, CA, and surrounding locations.
Important Questions to Ask
Before committing to eyelid cosmetic surgery, the patient should ask the following questions during the initial consultation with the surgeon:
Are you board certified in plastic surgery from a prestigious board?
How many years of training and experience do you have in the field of plastic surgery?
Have you performed eyelid lift surgery previously and what has been your track record of success in this procedure?
What are the surgical techniques you may use to perform blepharoplasty in my case?
Would you use general or local anesthesia for this procedure?
What will be the estimated duration of the procedure, and will it performed on an outpatient basis?
Do you have hospital privileges in the local area?
In case of an emergency, will your office will be able to do what is required?
If the primary surgery is not fully satisfactory, what would be your policy for a revision procedure?
Will you be present for every appointment that I may have to make with regard to my procedure?
Do you receive patients from Beverly Hills, Los Angeles, Santa Monica, West Hollywood, CA, and nearby areas?
Would you be able to provide me with blepharoplasty before and after images of earlier patients?
Do you have a video of the procedure available that I can review?
Can I talk to one of your staff members to familiarize myself better with your office?
Can I see a few patient testimonials?
Are you conversant with the latest surgical techniques and procedures used in eyelid surgery?
Do I make a marvelous candidate for lower or upper eyelid surgery or both?
Would I require any additional upper face procedure to achieve my aesthetic goals?
Is it possible to make the procedure less invasive by combining it with non-surgical procedures such as Botox or dermal fillers?
What would be the estimated cost of my procedure, including all pre- and post-operative costs?
A committed plastic surgeon will usually address all such questions from their own side to the patient's full satisfaction. Dr. Kim receives patients from Beverly Hills, Los Angeles, Santa Monica, West Hollywood, CA, and nearby areas for blepharoplasty.
Click here see more plastic surgery procedures and treatments performed by Board Certified Plastic Surgeon, Dr. Eugene Kim on patients in Beverly Hills, Los Angeles, West Hollywood, Santa Monica and surrounding areas or call 310-271-6996 to schedule a consultation.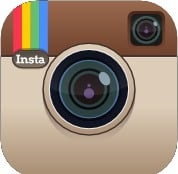 Visit and follow Dr. Eugene Kim on Instagram! See his confident, beautiful patients enjoying life after breast, facial and body contouring procedures.