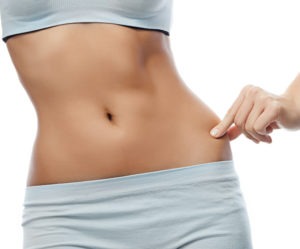 The primary step prior to abdominoplasty or tummy tuck cosmetic surgery is to find a fully trained and experienced tummy tuck surgeon. It is critical to choose a surgeon with whom a comfortable personal rapport is established, and the patient feels free to ask questions and receives reassuring and relevant answers.
Patients should prepare a checklist of questions that they would like to ask during the pre-operative tummy tuck consultation. The plastic surgeon will address all the questions in detail and help the patient make an informed decision. Dr. Eugene Kim is a board certified plastic surgeon providing abdominoplasty to patients in Beverly Hills, Los Angeles, Santa Monica, West Hollywood, CA, and surrounding locations.
Questions about the Surgeon
Do you have the required qualifications, training and experience to perform tummy tuck cosmetic surgery?
Are you board certified in plastic surgery?
Have you performed tummy tuck procedures previously?
What is your rate of success in this procedure?
How many of your patients on average require a revision surgery after the primary abdominoplasty?
Do you have hospital privileges at one or more local hospitals to perform tummy tuck?
Will you be able to provide tummy tuck before and after photos?
Can I review the testimonials of some of your previous patients?
Can I talk to one of your medical team members to know more about your practice?
Questions about the Procedure
Will you perform abdominoplasty using general or local anesthesia in my case?
Will I be able to return home the same day after surgery?
What surgical technique would be appropriate in my case?
Will I require liposuction along with tummy tuck?
Is it possible to achieve my aesthetic goals with partial abdominoplasty?
Do you have a policy for revision procedures in case I do not like the results of the primary surgery?
How conspicuous will be the scarring following tummy tuck, and how is it possible to minimize the visibility of scars?
Can you provide me with a video of tummy tuck surgery procedure?
Questions about Risks and Complications
What are the potential risks and complications that I should be aware of?
Can I take any pre- and post-operative measures to minimize the risks?
Is your practice equipped to deal with an emergency situation?
Are there any lifestyle adjustments that are required to make my surgery safer and more effective?
Questions about the Cost
Can you advise me about all the estimated costs associated with tummy tuck surgery, including pre- and post-op expenses?
Are there any circumstances in which tummy tuck surgery costs can be covered by health insurance?
Can I make the payment by check or credit card?
Would your office be able to offer any guidance or assistance with regard to insurance and financing?
A dedicated plastic surgeon will answer all questions in proper details. Dr. Kim receives patients from Beverly Hills, Los Angeles, Santa Monica, West Hollywood, CA, and nearby areas.
Click here see more plastic surgery procedures and treatments performed by Board Certified Plastic Surgeon, Dr. Eugene Kim on patients in Beverly Hills, Los Angeles, West Hollywood, Santa Monica and surrounding areas or call 310-271-6996 to schedule a consultation.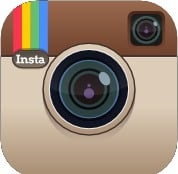 Visit and follow Dr. Eugene Kim on Instagram! See his confident, beautiful patients enjoying life after breast, facial and body contouring procedures.