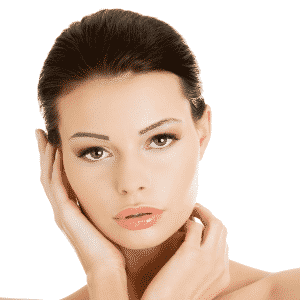 The face is a complex part of the body from an aesthetic perspective. A major procedure such as facelift cosmetic surgery should only be performed by a fully trained and experienced surgeon. The patient should choose the right surgeon and ask various questions during pre-operative consultations to have complete clarity about the procedure. This will help the patient to make the right decisions.
Dr. Eugene Kim is a double board certified plastic surgeon providing facelift and various other surgical and non-surgical procedures. During the initial consultation, Dr. Kim will make every effort to educate the patient about different aspects of facelift and help them make an informed decision. He provides facelift to patients in Beverly Hills, Los Angeles, Santa Monica, West Hollywood, CA, and surrounding locations.
Important Questions
Prior to choosing a surgeon or going ahead with facelift cosmetic surgery, the patient should obtain clear answers to the following questions:
Are you board certified in cosmetic and plastic surgery?
Do you perform various facial surgery procedures, including neck lift and forehead lift, in addition to facelift surgery?
Would you perform facelift surgery at a hospital, accredited ambulatory surgical center, or a private surgical suite?
Do you have staff privileges at a local hospital?
Have you performed facelift procedures in the past?
Would you use the services of an anesthesiologist or registered anesthetist nurse for anesthesia?
Do you work with trained and experienced staff members?
Do you usually receive patients from Beverly Hills, Los Angeles, Santa Monica, West Hollywood, CA, and nearby areas?
How about my suitability as a candidate for facelift?
Can you recommend any non-surgical procedures to make facelift surgery less invasive?
What according to you would be a satisfactory result from facelift surgery?
Can I see facelift surgery before and after photos of your earlier facelift patients?
Can I talk to one of your staff members to learn more about facelift procedure?
Do you have systems in place to deal with surgery-related emergencies?
Would I be able to meet you during every visit to your office for facelift?
How long will you take to perform facelift surgery in the operating room?
Do I need to get any health clearances or laboratory tests prior to facelift?
Are there any potential side effects that I should be aware of before I choose facelift surgery?
Can you explain the estimated recovery process in case of facelift surgery?
Additional Tips
The patient should preferably review as many facelift before and after photos as possible in order to have a better idea about the procedure and form reasonable expectations. If the patient wants to learn more about the surgeon's reputation, they may ask for patient testimonials of previous patients to know what others are saying about him.
Experienced plastic surgeon Dr. Kim receives patients from Beverly Hills, Los Angeles, Santa Monica, West Hollywood, CA, and nearby areas for facelift surgery and various other procedures of the breast, body, and face.
Click here see more plastic surgery procedures and treatments performed by Board Certified Plastic Surgeon, Dr. Eugene Kim on patients in Beverly Hills, Los Angeles, West Hollywood, Santa Monica and surrounding areas or call 310-271-6996 to schedule a consultation.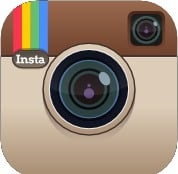 Visit and follow Dr. Eugene Kim on Instagram! See his confident, beautiful patients enjoying life after breast, facial and body contouring procedures.