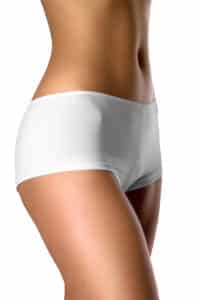 To achieve optimal outcomes in a procedure such as liposuction cosmetic surgery, the patient should have a clear understanding of all aspects of the procedure and should be able to choose the right surgeon for their needs.
Experienced liposuction surgeons will encourage patients to clarify all their concerns and doubts, and make a well-considered choice about the procedure. Dr. Eugene Kim is a double board certified plastic surgeon providing liposuction surgery to patients in Beverly Hills, Los Angeles, Santa Monica, West Hollywood, CA, and surrounding locations.
Questions about the Surgeon
Are you qualified in general surgery or cosmetic and plastic surgery?
Do you have a board certification in cosmetic surgery?
How many years of surgical training have you completed?
Have you performed liposuction procedures in the past?
Where would you perform the liposuction surgery procedure?
Are you affiliated with a local hospital for performing surgeries?
Is your practice equipped with deal with an emergency that may occur during or after the surgery?
Do you have a policy for revision procedures, in case the liposuction surgery does not satisfy me?
Do you perform both surgical and non-surgical body contouring procedures?
Do you receive patients from Beverly Hills, Los Angeles, Santa Monica, West Hollywood, CA, and nearby areas?
Questions about the Surgery
Am I a good candidate for liposuction surgery?
Is it possible to achieve my aesthetic goals using only non-invasive aesthetic treatments instead of liposuction?
Would you recommend any lifestyle or diet changes that are necessary before I proceed with the surgery?
What about my ongoing medications and herbal supplements?
Will you perform liposuction using general or local anesthesia?
Will I need to stay overnight at the hospital after liposuction?
What are the potential risks and complications in case of liposuction surgery?
What is the estimated downtime after the surgery?
Can I review liposuction before and after photographs pertaining to your previous patients?
Questions about the Cost
How much would the liposuction surgery cost in my case?
Is the cost inclusive of anesthesia and surgical venue costs?
How about the post-operative costs such as surgical garments, medical tests, prescription drugs, and post-op visits to your office?
Will it be more cost-effective if I combine liposuction along with another surgical or non-surgical procedure?
In which cases the cost of liposuction may be covered by the health insurer?
Are there any low interest medical care financing options that you may be able to suggest?
The patient should make the final choice of a plastic surgeon for liposuction after carefully evaluating their credentials. Choosing a board certified plastic surgeon has a critical advantage because such surgeons are fully trained and updated with the latest surgical techniques and knowledge.
Patients should freely ask questions during the pre-op consultations in order to make well-informed decisions. They should also discuss the cost aspects clearly so that they can arrange finances or apply for a loan well in time.
Click here see more plastic surgery procedures and treatments performed by Board Certified Plastic Surgeon, Dr. Eugene Kim on patients in Beverly Hills, Los Angeles, West Hollywood, Santa Monica and surrounding areas or call 310-271-6996 to schedule a consultation.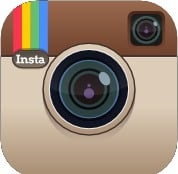 Visit and follow Dr. Eugene Kim on Instagram! See his confident, beautiful patients enjoying life after breast, facial and body contouring procedures.