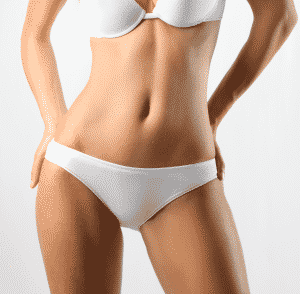 Liposuction, like any cosmetic surgery procedure, is a personal journey for a patient. They should make the decision to choose liposuction only after they are completely convinced and have a reasonable understanding of all aspects of the surgery. They should ask questions from the liposuction surgeon and clarify any lingering doubts or concerns.
Patients who go ahead with liposuction after due deliberation, and after considering all the pros and cons, they will usually feel more satisfied in the end. A dedicated liposuction surgeon will provide answers to all questions of the patient in a detailed and accurate way. Board certified plastic surgeon Dr. Eugene Kim provides liposuction to patients in Beverly Hills, Los Angeles, Santa Monica, West Hollywood, CA, and surrounding communities.
Questions about the Plastic Surgeon
Do you have a board certification in plastic surgery?

How long have you trained and worked in the field of plastic surgery?

Do you have experience specifically in the area of liposuction, and what is your success rate in this procedure?

Would you recommend a hospital or a surgical center as the operating venue for my procedure?

Do you have operating privileges at one of the local hospitals for liposuction?

Is your practice equipped to deal with any emergency that may arise during or after the surgery?

Do you have a policy for revision surgeries if I am dissatisfied with the results?

Do you receive patients from Beverly Hills, Los Angeles, Santa Monica, West Hollywood, CA, and nearby areas?
Questions about Liposuction Surgery
Am I a fabulous candidate for liposuction?

Which surgical technique would you use in my case to perform liposuction?

Will you use general or local anesthesia to perform the procedure?

What will be the estimated duration of the surgery, and can I return home the same day?

Are there any specific instructions that I need to follow prior to the surgery?

Can I have a look at some of the liposuction before and after photographs pertaining to earlier patients?
Questions about Recovery
How painful will be the recovery after liposuction?

What will be the estimated downtime involved?

Are there any measures I can take to the make the recovery easier and quicker?

What are the post-op risks and complications?

When can I return to my regular routine, including my exercise regimen?

When can I go back to work or resume my normal routine, including physical exercises?
Questions about Costs
What is the estimated cost of liposuction surgery?

Does your quoted price include the costs of pre- and post-op expenses?

If liposuction is performed at a surgery center instead of a hospital, will it reduce the costs?

Will you charge for the post-surgical appointments?

If I choose multiple procedures to be performed together, will I get a rebate or a package price?

Will your office be able to guide me about the best financing options?
The patient should also ask for testimonials of previous patients who have been through liposuction at the same practice.
Click here see more plastic surgery procedures and treatments performed by Board Certified Plastic Surgeon, Dr. Eugene Kim on patients in Beverly Hills, Los Angeles, West Hollywood, Santa Monica and surrounding areas or call 310-271-6996 to schedule a consultation.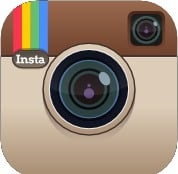 Visit and follow Dr. Eugene Kim on Instagram! See his confident, beautiful patients enjoying life after breast, facial and body contouring procedures.