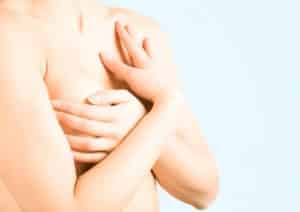 When a woman is considering a major cosmetic surgery procedure such as breast reduction, she should spend some time to learn about the procedure through medical websites, and select a surgeon whom she feels may be the right one for her requirements. Once she has scheduled an appointment with the surgeon, she should prepare a list of questions that she wants to ask during the initial consultation.
The patient's first goal should be to have a productive consultation and clarify all her doubts and concerns with the surgeon. This will enable her to make a decision about breast reduction with a clear mind, and she will feel more confident about the surgery.
Dr. Eugene Kim is a board certified plastic surgeon providing breast reduction to patients in Beverly Hills, Los Angeles, Santa Monica, West Hollywood, CA, and other communities in this part of the state across the horizon.
Questions about the Surgeon
Are you board certified plastic surgery?

How many years of training and experience do you have in this field?

Have you performed breast surgeries before, and what is your success rate?

Where would you perform my breast reduction surgery?

Do you have privileges at one of the local hospitals?

Where can I reach you in case of an emergency?

Do you have a policy for revision procedures?

Can I talk to one of your staff members to learn more about your practice and familiarize myself with your office?
Questions about the Procedure
Do I make a good candidate for breast reduction?

Which surgical technique would you recommend in my case to perform this procedure?

Am I required to do some specific preparation prior to the surgery?

Would you use general or local anesthesia to perform this surgery?

Can I have access to a few breast reduction 'before and after' pictures of your past patients?
Questions about Recovery
Is the recovery going to be complicated or painful?

Are there any post-operative risks and side effects that I should be aware of?

How many days of leave should I apply at my workplace for a safe recovery?

During the recovery phase, can I move about at home and do the daily tasks, or should I arrange for some help?

Are there any steps I can take to make the recovery easier and faster?
Questions about the Costs
How much will it cost me to receive breast reduction surgery at your practice?

Does the cost include pre- and post-surgical expenses?

Will the cost come down significantly if the procedure is performed at a surgery center instead of a hospital?

Will I have to pay additionally for the post-op visits to your office?

If I choose two or more procedures, will it make me eligible for a rebate or a package rate?

Will your office be able to guide me about financing and insurance aspects for breast reduction surgery?
Accomplished and sagacious plastic surgeon Dr. Kim receives patients from Beverly Hills, Los Angeles, Santa Monica, West Hollywood, CA, and nearby areas for breast reduction.
Click here see more plastic surgery procedures and treatments performed by Board Certified Plastic Surgeon, Dr. Eugene Kim on patients in Beverly Hills, Los Angeles, West Hollywood, Santa Monica and surrounding areas or call 310-271-6996 to schedule a consultation.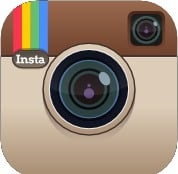 Visit and follow Dr. Eugene Kim on Instagram! See his confident, beautiful patients enjoying life after breast, facial and body contouring procedures.