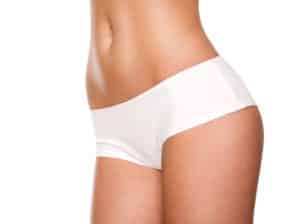 The popularity of liposuction cosmetic surgery procedure is no longer just confined to women, and a growing number of men now seek this procedure to enhance their body contours. Sedentary work cultures, eating habits, and heredity factors lead many men to accumulate excess fat deposits in abdomen, flanks, hips, and other areas.
Excess fatty tissue may also sometimes cause the problem of male breast appearance. Liposuction can be used as a male body contouring procedure to sculpt a man's body, eliminated undesirable fat pockets, and restore a more youthful appearance. Board certified plastic surgeon Dr. Eugene Kim provides liposuction to patients in Beverly Hills, Los Angeles, Santa Monica, West Hollywood, CA, and other cities in Southern California.
Male Candidacy
Men who are unhappy with the stubborn fat deposits in certain areas of the body that have become resistant to diet and exercise may be appropriate candidates for liposuction cosmetic surgery. Key attributes of a suitable candidate would include:
Excess fat pockets but minimal loose skin in the affected areas.

Stable and moderate body weight, preferably within 20 pounds of their ideal weight.

Solid general health, positive attitude, and reasonable expectations.

Commitment to avoid smoking for a specified time period as directed by the surgeon.
Procedure
Liposuction involves fat removal using the suction principle. The surgeon will insert a thin, blunt-tipped cannula through small incisions in the targeted area. The cannula is then physically manipulated to dislodge unwanted fat deposits and then suction them out. Popular techniques to perform liposuction in a less invasive manner include:
Tumescent Liposuction
This procedure can be performed using only a local anesthetic, such as lidocaine, along with another medication via IV fluids. These are injected prior to the surgery, resulting in shrinkage or constriction of the blood vessels. This enables the surgeon to perform liposuction only using local anesthesia, with minimum blood loss and reduced post-operative pain and bleeding.
Ultrasound-assisted Liposuction
This technique is more commonly used for male patients who have larger areas of fat deposits, and the fat tissue is dense in character. Ultrasound energy will be transmitted through a special hand piece, which will melt and loosen the stubborn fat tissue in the deeper layers. This will allow the surgeon to suction out a greater volume of fat in a less aggressive manner.
Laser-assisted Liposuction
Procedures such as SmartLipo and SlimLipo are gaining in popularity nowadays, which involve the use of laser energy to perform liposuction in men. The treatment works on the principle that laser energy will generate targeted heat in specific areas to disrupt the unwanted fat cells and liquefy the fat. A suction pump or syringe is then used to remove the fat in a less invasive way.
Recovery
Recovery process will vary according to the extent of liposuction performed, but most men can expect to return to their workplace in about one week after liposuction. Committed and astute plastic surgeon Dr. Kim receives patients from Beverly Hills, Los Angeles, Santa Monica, West Hollywood, CA, and nearby areas for liposuction and various other surgical and non-surgical procedures.
Click here see more plastic surgery procedures and treatments performed by Board Certified Plastic Surgeon, Dr. Eugene Kim on patients in Beverly Hills, Los Angeles, West Hollywood, Santa Monica and surrounding areas or call 310-271-6996 to schedule a consultation.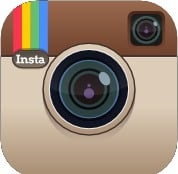 Visit and follow Dr. Eugene Kim on Instagram! See his confident, beautiful patients enjoying life after breast, facial and body contouring procedures.