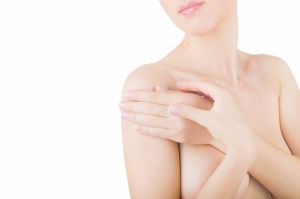 The field of cosmetic surgery has witnessed rapid growth in recent years due to new surgical technologies and techniques. However, the single most important factor that impacts the final results in a procedure such as breast reduction continues to be the skill of the operating surgeon. Therefore, patients should focus on making an objective selection of the right surgeon for their needs.
One of the key requisites for a successful outcome in cosmetic procedures is open communication and a relationship of trust between the surgeon and the patient. Patients should choose a breast reduction surgeon with whom they feel comfortable and who pays careful attention to their concerns.
Board certified plastic surgeon Dr. Eugene Kim provides breast reduction to patients in Beverly Hills, Los Angeles, Santa Monica, West Hollywood, CA, and other cities in Southern California.
Credentials
Dr. Kim has acquired advanced skills to perform major cosmetic surgery procedures of the breast, body and face. He is a double board certified plastic surgeon with strong professional credentials. In addition to devoting time to his patients at his private surgical practice, Dr. Kim also currently serves as an Assistant Clinical Professor in Plastic Surgery at the University of California, Irvine, where he actively participates in resident education.
He is an active participant in various professional surgery related networks, which helps him keep updated with the latest developments and innovations in the field of surgery. He also gets invited to speak at medical meetings where he shares his expertise with colleagues in the industry.
Choosing a Board Certified Surgeon
A board certification in plastic surgery firstly serves as a reassurance for a new patient about the surgeon's excellence because of the rigorous selection standards in awarding a board certification. A surgeon with this certification would have undergone a minimum of three to five years of medical training, including at least two years dedicated exclusively to plastic surgery training.
A board certified surgeon would usually invest in maintaining the highest quality standards and best ethical practices, adopt cutting edge surgical techniques and technology, pursue continuing education to stay abreast with the latest procedures, and follow the prevailing safety protocols to create optimal results for the patients. Experienced plastic surgeon Dr. Kim receives patients from Beverly Hills, Los Angeles, Santa Monica, West Hollywood, CA, and nearby areas for breast reduction.
Customization
According to Dr. Kim, the best outcomes in a procedure such as breast reduction can be obtained when the surgeon considers the patient's unique anatomical features as well as her specific cosmetic needs and desires. He will never adopt a one size fits all or a cookie cutter approach, but will tailor the breast reduction surgery to match with the patient's requirements.
A customized breast reduction involves determining the most appropriate surgical technique, utilizing liposuction where necessary, and applying discreet incisions to minimize scarring. With this approach, Dr. Kim is able to create more deeply satisfying aesthetic outcomes in a less invasive manner. The final results are healthier, more sustainable, and are obtained with reduced risk of complications and reduced recovery time.
Click here see more plastic surgery procedures and treatments performed by Board Certified Plastic Surgeon, Dr. Eugene Kim on patients in Beverly Hills, Los Angeles, West Hollywood, Santa Monica and surrounding areas or call 310-271-6996 to schedule a consultation.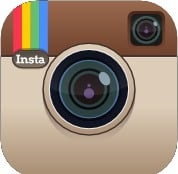 Visit and follow Dr. Eugene Kim on Instagram! See his confident, beautiful patients enjoying life after breast, facial and body contouring procedures.