While considering a major cosmetic surgery procedure such as breast reduction, a patient should make an effort to learn as much about the procedure as possible and carefully select the appropriate breast surgeon for her needs. In this process, she is likely to have several questions and concerns, which she can clear with the surgeon during the pre-operative consultation.
A well-informed patient will have more confidence about going ahead with breast reduction and will be able to make better decisions in consultation with the surgeon. A dedicated surgeon will answer her questions in accurate details during the consultation process. Board certified plastic surgeon Dr. Eugene Kim provides breast reduction surgery to patients in Beverly Hills, Los Angeles, Santa Monica, West Hollywood, CA, and other surrounding cities.
Questions about the Surgeon
Do you have a board certification in plastic surgery?

For how long have you trained and worked in the field of

cosmetic surgery

?

Do you have specific experience in performing breast surgery procedures, and what is your success rate?

Which surgical venue would you recommend in my case for breast reduction surgery?

Do you have an affiliation with a local hospital or surgery center?

In the rare event of an emergency, will your office be equipped to handle my situation?

Will you perform a revision surgery in case the outcome of breast reduction is not according to what we agreed upon?
Questions about the Procedure
Will I make a good candidate for breast reduction?

Which surgical technique would be more appropriate to meet my goals of breast reduction?

What steps will I have to take prior to the scheduled date of surgery?

Would you recommend general or local anesthesia to perform my procedure?

Can I have access to breast reduction before and after images of some of your past patients?
Questions about Recovery
How painful will be the recovery process?

How long will it take before I can resume my normal routine?

How conspicuous would be the long-term or permanent scars?

Is there anything I can do to make the recovery safer and faster?

How many post-operative appointments will I have to make?
Questions about the Costs
How much would it cost me to have the breast reduction performed by you?

Does your quoted price include the pre- and post-surgical expenses?

Will I be able to reduce the cost by choosing a surgical center instead of a hospital?

Will I be required to pay additionally for the post-surgical appointments with your office?

If I combine breast reduction surgery with other procedures, would it make me eligible for a special package price?

Will your office guide me with regard to insurance and financing options?
If the patient is unclear about any of the surgeon's answers, she should freely ask again and ensure her full satisfaction before committing to the surgery. Experienced plastic surgeon Dr. Kim receives patients from Beverly Hills, Los Angeles, Santa Monica, West Hollywood, CA, and other cities for breast reduction.

Click here see more plastic surgery procedures and treatments performed by Board Certified Plastic Surgeon, Dr. Eugene Kim on patients in Beverly Hills, Los Angeles, West Hollywood, Santa Monica and surrounding areas or call 310-271-6996 to schedule a consultation.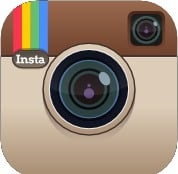 Visit and follow Dr. Eugene Kim on Instagram! See his confident, beautiful patients enjoying life after breast, facial and body contouring procedures.