Yelp, which is widely recognized as America's (and the world's) largest and most dependable consumer review website, has ranked Dr. Eugene Kim as the number one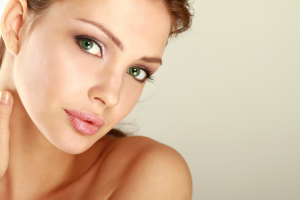 plastic surgeon. Dr. Kim has earned 289 five star reviews on Yelp at present, and counting!
The second ranker is at least 40 reviews behind Dr. Kim. Clearly, the truest recognition for any cosmetic surgery expert comes when their patients express their satisfaction and show their gratitude and appreciation for the surgeon's skills and commitment.
Board certified plastic surgeon Dr. Eugene Kim has achieved an outstanding result on this front from the largest number of patients for any cosmetic or plastic surgeon on Yelp. Dr. Kim provides a range of aesthetic and reconstructive procedures to patients in Beverly Hills, Los Angeles, Santa Monica, West Hollywood, CA, and surrounding locations.
Yelp Highlights the Most Popular Comments Favoring Dr. Kim
Yelp has highlighted the following comments as the top remarks given by the maximum number of patients that have reviewed Dr. Kim and discussed their cosmetic surgery experience on the site:
"If you are ever thinking of getting a BA (breast augmentation) definitely go to Dr Eugene Kim, you will not be disappointed!"
"The staff was so so very friendly and accommodating, I cannot wait to go back for my breast augmentation and tummy tuck!!"
"I'm now about 3 weeks post op but the transformation is unbelievable my tummy is tighter than before I even had my son!"
A Glimpse of Some of the Yelp Reviews for Dr. Eugene Kim
Shirley R.
Monterey Park, CA
5.0 star rating 5/30/2018
I'm so grateful I found Dr. Eugene Kim! I've been wanting to do BA (breast augmentation) since I had my first child. That was 11 years ago! I came across Dr. Kim from Yelp and checked out his work, started to follow him on Instagram and Snapchat and I loved the fact that he explains everything on there.
I did have 2 other PS that I was looking into but dr Kim was on my TOP LIST because he had every proof of his work and these reviews on here are everything! Then when I finally made a Consultation and meet him I already knew he was going to be the one that would change my life!
And he did!! I couldn't wait till my big day! NOW I'm only 20 days post op and I'm doing great! Healing great! My results are amazing! I couldn't be any happier!! Thank you so much Dr.Eugene Kim!! You changed my life! #selfesteemOn100!
Carli H.
Central LA, Los Angeles, CA
5.0 star rating 2/1/2017
I had a big bump on top and the tip of my nose was a little bigger than I'd have liked. Of course, your first thoughts are, it's an expensive feat, what the hell am I going to look like after, and oh shit it's going to hurt. Despite my hesitations, I went in for a free consultation with Dr. Kim.
After about 15 minutes with him I was confident in my decision. The consultation left me with zero questions about the procedure/recovery/outcome and turned the process into an easy decision instead of a hesitant yes or no.
A week after surgery I went back in and Dr. Kim took off my cast (I could drive by myself after 6 days). My nose was super swollen but BEAUTIFUL. Way better than I could have ever imagined. I'm so confused at how it was even possible. The bump on top of my nose was completely gone and the tip was rounded and much smaller.
A dream nose I didn't even know existed!!! The best part of the entire process is how natural it looks. Every person who has seen the end result compliments on how natural and beautiful it looks. Doesn't look fake or plastic or "LA" at all. It looks like the nose I was supposed to be born with!
Visiting Dr. Kim was by far my best decision.
Lenka P.
Tustin, CA
5.0 star rating 5/29/2017
Thank you Dr. Eugene Kim and your amazing staff; I would never go anywhere else after I have been here. Dr. Eugene Kim is the Best. Very honest, super nice, skilled (the results are even better than I expected :), reasonable pricing, The perfect package :))))
Stephanie W.
Dublin, CA
5.0 star rating 12/20/2016
The procedures I had done by Dr. Kim was liposuction and a Brazilian Butt Lift. I could not be happier with my results!! It looks so natural and I healed so well!! It's the size we wanted and everything just came out perfect.
We discussed the size I wanted and it is so proportionate to my body, it's amazing!! The staff was so so very friendly and accommodating. I cannot wait to go back for my breast augmentation and tummy tuck!!
He did such an immaculate job with the liposuction I'm so happy. I did a ton of research on plastic surgeons and I'm glad I made the right choice. If you are looking for someone to do a Brazilian butt lift, he's the man to see!! You will NOT be disappointed. Thanks Dr. Kim.
Focused plastic surgeon Dr. Eugene Kim receives patients from Beverly Hills, Los Angeles, Santa Monica, West Hollywood, CA, and nearby areas in this part of the southwest.
Click here see more plastic surgery procedures and treatments performed by Board Certified Plastic Surgeon, Dr. Eugene Kim on patients in Beverly Hills, Los Angeles, West Hollywood, Santa Monica and surrounding areas or call 310-271-6996 to schedule a consultation.