Experts indicate that patients often find the search for the most suitable cosmetic surgeon for their needs perplexing.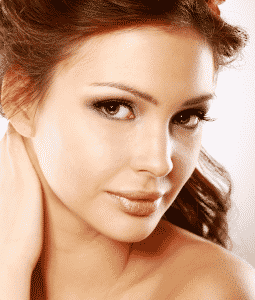 One of the concerns with cosmetic surgery is that many other specialists such as primary care physicians and dermatologists often undertake plastic surgery procedures after attending weekend courses on how to perform complicated surgeries like breast augmentation.
Subsequently, these medical professionals start performing surgeries on patients, and it does work out at times.
They may be able to perform a few surgeries without incident initially. However, there may be a tragic issue at some point where a complication occurs during a surgical procedure and the surgeon does not know how to address due to lack of sufficient training. This is why it is vital to select the right plastic surgeon for your needs.
Astute board certified plastic surgeon Dr. Eugene Kim provides aesthetic and reconstructive procedures to patients in Beverly Hills, Los Angeles, Santa Monica, West Hollywood, CA, and other cities and towns in this region of The Golden State.
Choose an ABPS Board Certified Cosmetic Surgeon
Patients are usually quite cautious when they research and select, say, a neurosurgeon to remove a tumor from the brain. Most people would necessarily choose a board certified surgeon to perform such a procedure.
Similarly, it is essential to choose a plastic surgeon who has been approved by the board for any cosmetic surgery that a person may be considering. The main idea is to select a plastic surgeon who has received certification from the American Board of Plastic Surgery.
Currently, the ABPS has nearly 6,800 board-certified plastic surgeons practicing in the US. The ABPS is the sole specialty board for cosmetic procedures and plastic surgery that is recognized by the prestigious American Board of Medical Specialties. This body is the gold-standard organization that offers certification to specialty boards.
To be certified by the ABPS, doctors must undertake a minimum of six years of training in surgery after medical school with at least three years of exclusive cosmetic surgery training.
After this rigorous training is complete, the surgeon must take and pass a thorough oral and written examination. Furthermore, the surgeon must present the board with documentation about cases completed after finishing training.
Notably, the board also wants information on how the surgeon is billing, and there are stringent criteria that they have to follow while submitting their cases. The board wants to ensure that the surgeon uses ethical billing practices and why they made certain decisions as well as how they followed up on patients and cared for them after the procedure.
The process is extensive and stressful. However, it indicates to the patient that the board-certified surgeon they choose has the skills to perform the surgeries that they offer. The surgeon must also undertake a renewal examination every 10 years to retain their board certification.
Avoid Plastic Surgery Tourism
Experts warn patients against participating in the current trend involving plastic surgery tourism. In such tourism, patients travel abroad to receive plastic surgery procedures for less than it costs in the US. This fad brings attention to the adage: You get what you pay for.
These procedures frequently do not offer the patient their desired cosmetic results while leading to adverse effects such as infections which can cause disfigurement.
Ask Questions
Experts recommend that for their initial meeting with the surgeon, patients should prepare a list of questions that they may have. Patients should inquire about the surgeon's credentials as well as details on the surgical venue. It is essential to ensure that the surgery takes place at an accredited hospital or surgical center.
Reliable plastic surgeon Dr. Eugene Kim receives patients from Beverly Hills, Los Angeles, Santa Monica, West Hollywood, CA, and other communities and suburbs in this part of the nation.
Click here see more plastic surgery procedures and treatments performed by Board Certified Plastic Surgeon, Dr. Eugene Kim on patients in Beverly Hills, Los Angeles, West Hollywood, Santa Monica and surrounding areas or call 310-271-6996 to schedule a consultation.