Who Is Administering Your Botox? Why Credentials Matter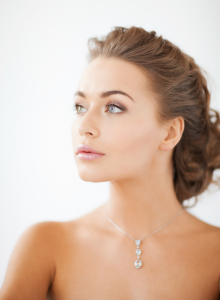 Botox, one of the safest ways to get your youthful looks back can go seriously wrong if not administered by someone who has credible credentials to prove that he or she knows what he or she is doing. Your face is the most important part of your identity and can you imagine the damage your self esteem will incur in case no one can identify you once you have had Botox done.
NBC's cover story about how botched people can end up after a simple procedure like Botox should be an eye opener. Most people don't even know if their doctors are qualified to carry on procedures that they either advice or monitor. We usually do a lot of research about Botox procedure on our own. We read up on the internet and try to speak with people who have already got it done. We are careful about do's and dont's and we even ask for doctor recommendations.
However, do we really know what sets one doctor apart from another? Are we meticulous about finding out why this particular doctor is qualified to administer our Botox? Does this doctor have professional qualifications and testimonials proving that he knows what he is doing? These are uncomfortable questions but they need to be asked.
Signs that your doctor's credentials need to be verified
People undergo Botox to reduce their facial lines. Botox helps not only to lessen these lines but it can lift the eyebrows subtly to fade signs of aging. When you spot droopy eyebrows post such a procedure, it is a telltale sign that your doctor may not have credentials supporting his actions. A qualified cosmetic surgeon can also produce such results but such instances are very rare. Some people may argue that Botox is a non invasive procedure so qualification of a doctor may not matter that much because it's deemed a simple process. It is that kind of thinking that perpetuates perpetrators. The length of a procedure shouldn't decide for the qualifications your plastic surgeon must have to carry out your Botox procedure.
Why credentials matter?
Dr. Eugene Kim, M.D. a double board certified plastic surgeon who operates out of Beverly Hills, Los Angeles, Santa Monica, and West Hollywood, CA insists that Botox is a delicate process and should be performed by someone who has done extensive work in the field of anatomy of face and its physiology. He reckons that being a qualified doctor doesn't necessarily translate into being a Botox expert.
A weekend course certification in Botox cannot replace years of practice of doing the procedure, it can only act as a shield under which you operate. Sometimes a few of the nurses are technically more superiors to certain doctors when it comes to placement of injection and the amount of Botox used to get the desired effects. So, credentials aren't just degrees that you can write next to your name but the actual number of years that you have spent doing successful procedures.
Click here see more plastic surgery procedures and treatments performed by Board Certified Plastic Surgeon, Dr. Eugene Kim on patients in Beverly Hills, Los Angeles, West Hollywood, Santa Monica and surrounding areas or call 310-271-6996 to schedule a consultation.