Body Lift Surgery Consultation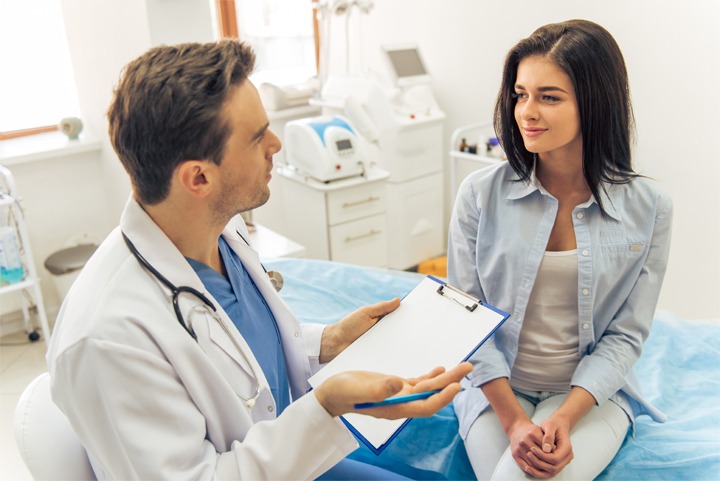 Major cosmetic surgery procedures such as a body lift should be performed only after a comprehensive consultation process for creating a good foundation for a successful surgery. Your surgeon will understand your unique concerns during the consultation process and create a tailor-made plan for addressing them.
The initial consultation is important since it provides patients with the opportunity to become more familiar with the practice and the surgeon. Patients can learn about the various aspects of the procedure to make a well-informed decision.
Board certified plastic surgeon Dr. Eugene Kim provides lower, upper and mid body lift procedures to patients in Beverly Hills, Los Angeles, Santa Monica, West Hollywood, CA, and surrounding communities.
Determining Suitable Candidacy
Determining a patient's suitability is one of the foremost steps in the consultation process before performing body lift surgery. Body lift is an extensive cosmetic surgery procedure requiring patients to be healthy, both mentally and physically. This is necessary for them to sustain general anesthesia. Your surgeon will ask you questions for determining your current health status. They will also review your past medical records.
Evaluate Your Cosmetic Goals
Every patient has unique aesthetic goals and aspirations following the cosmetic surgery procedure. Your surgeon will encourage you to share your cosmetic goals during the pre-procedure consultation. They will attempt to balance them for incorporating within the body lift surgical plan. The aim of any dedicated surgeon is to maximize cosmetic results while minimizing the surgery.
Personalized Surgical Plan
Your surgeon, based on inputs regarding your unique aesthetic goals, anatomical needs, and general health condition, will create an individualized body lift surgery plan. The surgical plan may combine both lower and upper body procedures. It may just address one or two sites as well depending on the extent of the surgery.
In some cases, body lift plastic surgery may be combined with liposuction fat reduction. The plan will be created in such a way to minimize incisions and maximize targeted results with the least trauma.
Answering All Concerns and Questions
The consultation session will give you an opportunity to address all your doubts and concerns regarding the body lift procedure and treatment provider's practice. You should not be hesitant in asking questions or satisfying yourself completely before deciding to go ahead with the surgical procedure.
During the initial consultation, few treatment providers like presenting before and after images along with patient testimonials. This is to give prospective patients an idea about the procedure and the kind of results to expect.
Other Information
Your surgeon will provide you with guidelines and tips during the initial consultation for pre- and post-operative preparation and recovery. The cosmetic surgeon may impose certain restrictions on medications and smoking on a temporary basis. You would be advised to arrange for aftercare and transportation following the procedure.
Insurance, costs, and financing aspects will be discussed by the surgeon's team. If you want you can ask for a brief office tour as well. Cosmetic surgeon Dr. Eugene Kim receives patients from Beverly Hills, Los Angeles, Santa Monica, West Hollywood, CA, and nearby areas for full and partial body lift surgery procedures.
Contact the Office of Beverly Hills Plastic Surgeon Dr. Eugene Kim
Click here see more plastic surgery procedures and treatments performed by Board Certified Plastic Surgeon, Dr. Eugene Kim on patients in Beverly Hills, Los Angeles, West Hollywood, Santa Monica, CA and surrounding areas or call 310-271-6996 to schedule a consultation.