Breast lift with implants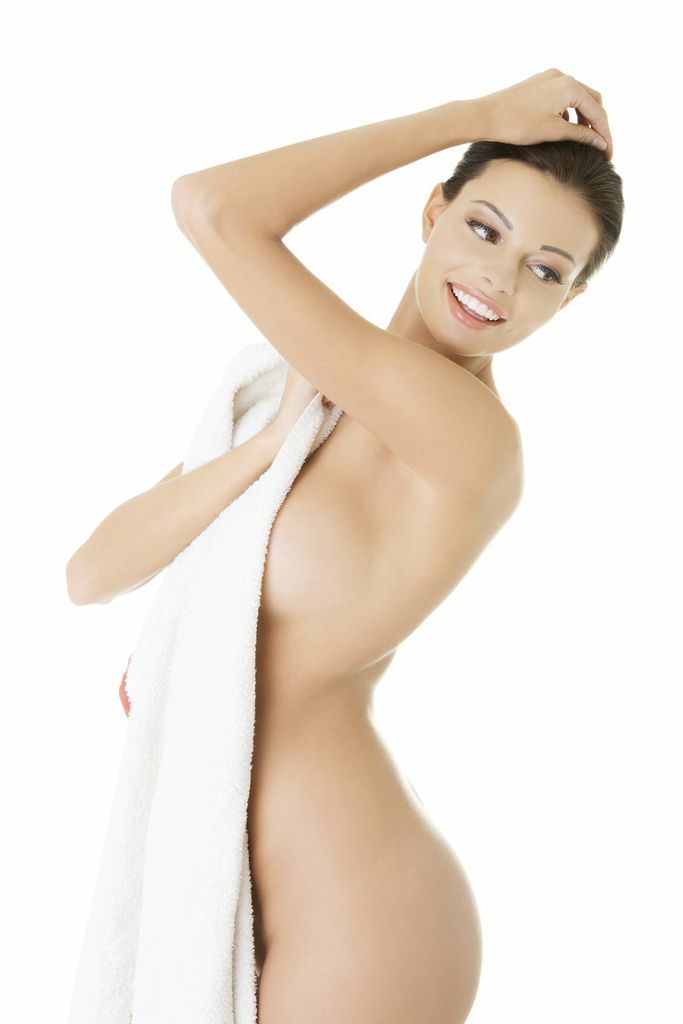 A breast lift (mastopexy) combined with breast implants can help a woman achieve fuller, perkier, and younger looking breasts. Depending on your goals, your surgeon may recommend breast lift with implants cosmetic surgery to make your breasts appear firmer and tighter. The procedure can also be used to reposition your nipples so that they do not point downward.
A breast lift with breast augmentation surgery is performed at one time using general anesthesia. The implants will add volume to the upper pole of your breasts, while the breast lift will remove loose and sagging breast skin to create a tighter and more youthful look.
Board certified plastic surgeon Dr. Eugene Kim provides breast lift with implants to patients in Beverly Hills, Los Angeles, Santa Monica, West Hollywood, CA, and surrounding locations.
Procedure
Following anesthesia, your surgeon will place incisions in pre-determined locations according to the customized surgery plan. They could place a circumferential incision around the areola, and another vertical incision from the lower half of the areola to the base of your breast.
Breast implants can be placed through these incisions and are usually placed beneath the pectoral muscle. Using the same incisions, your surgeon will eliminate the excess breast skin and tighten the breast tissue to produce firmer and lifted breasts.
The combined plastic surgery procedure can be completed in about two hours, but this can vary marginally between patients.
Recovery
You can expect to return to your normal routine or go back to your workplace in about one to two weeks. However, you should avoid strenuous exercises and sports for about one month. Bruising will resolve largely in the first two weeks, but the swelling will take some more time to subside.
Your surgeon may prescribe pain meds for the first few days to keep you comfortable. Make sure you visit the surgeon's office for follow-up appointments and adhere to their post-op care instructions for best results.
While you will be able to notice the enhancement in your breast size and shape immediately after the bandages are removed, the full results will develop over a few months as the swelling completely resolves and the breast tissue acquires its firm shape.
Optional Procedures with Mastopexy-Augmentation
If you are bothered by the appearance of loose abdominal skin and weak muscle tone in the waist region, you may consider tummy tuck surgery along with your breast lift with implants.
For removing excess fat pockets from certain areas such as buttocks, thighs and upper arms, you may choose liposuction cosmetic surgery. Breast lift with augmentation could also be a part of a mommy makeover to restore a pre-pregnancy figure.
Advantage of a Combined Procedure
The benefit of choosing a combined procedure is that you will only need to undergo general anesthesia once, and the entire procedure can be completed at one time. You will only go through downtime once to recover from the combined surgery, and the recovery process will be quite similar to that of an individual breast lift or breast augmentation.
Plastic surgeon Dr. Eugene Kim receives patients from Beverly Hills, Los Angeles, Santa Monica, West Hollywood, CA, and nearby areas for breast augmentation with lift.
Contact Us
Click here see more plastic surgery procedures and treatments performed by Board Certified Plastic Surgeon, Dr. Eugene Kim on patients in Beverly Hills, Los Angeles, West Hollywood, Santa Monica and surrounding areas or call 310-271-6996 to schedule a consultation.