Radiesse Dermal Fillers Before And After Pictures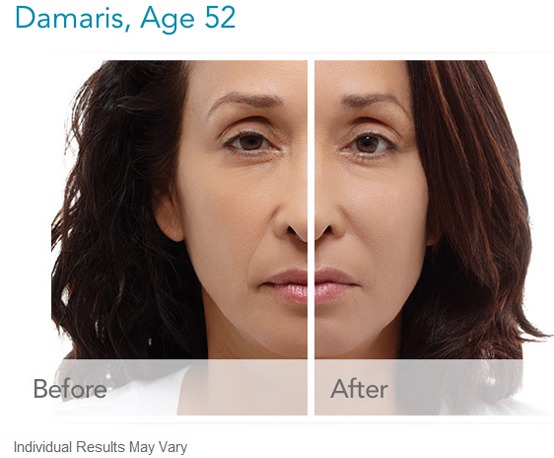 Radiesse dermal filler is a useful injection treatment if you are bothered by the appearance of conspicuous lines and wrinkles around your cheeks, mouth, nose, or forehead. Facial skin depressions and acne or surgical scars can also be improved with this treatment. The injection procedure has been approved by the FDA, and has been proven to be completely safe for almost all skin types.
At the time of your pre-op consultation, your cosmetic surgeon will discuss all aspects of the Radiesse filler gel procedure and explain you its potential effectiveness in reducing your facial aging lines. Your surgeon may show you Radiesse dermal filler before and after photographs at this appointment to help you understand what the injectable procedure can or cannot do for you.
Dedicated surgeons usually prefer to present Radiesse before and after images at the outset to bring more transparency to their consultation process. You will know exactly what you will get when you choose Radiesse, and you can make a conscious, educated decision. Board certified plastic surgeon Dr. Eugene Kim provides Radiesse cosmetic filler treatment to patients in Beverly Hills, Los Angeles, Santa Monica, West Hollywood, CA, and surrounding communities.
Visual Evidence for Prospective Patients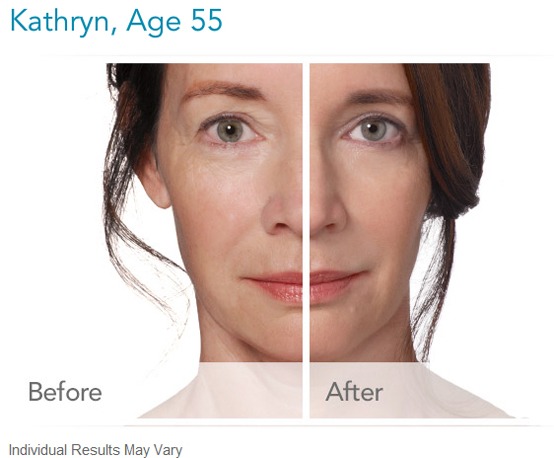 With the help of Radiesse facial filler before and after pictures, your injection provider can address any doubts and concerns you may have about the treatment and its benefits. You will know whether the treatment will meet your personal aesthetic goals and how far it may make you look more youthful and attractive.
Now these images are not on the site now but that does mean they cannot be placed on the site at any time. Dr. Kim has an established practice with a long line of satisfied clients – building trust is one of the main reasons he has reached this level of success. He does not want any patient to sign up for a treatment or surgery unless they know what to expect. Radiesse treatment is no different.
Before and after photos for a procedure such as Radiesse serve as effective visual evidence and can increase your confidence about going ahead with the injections. When you see how the procedure has benefitted past patients, you might gain more confidence about achieving a similar outcome in your case.
A Picture can Say More than a Thousand Words
Radiesse cosmetic filler 'before and after' photos can tell you about the real benefits of the treatment more convincingly than words can. Although your surgeon will provide you a clear and detailed explanation about the efficacy of Radiesse facial anti-wrinkle treatment, words can still seem inadequate, unclear, or open to interpretation.
Against that, 'before and after' images will serve as an effective visual aid because pictures are not constrained by the barriers of language. You will know the real thing as long as you are working with a reliable and trusted treatment provider who presents authentic (not photo-shopped) images before you. The old adage, "A picture says more than a thousand words," is quite apt when it comes to Radiesse before and after photographs.
Creating Awareness via Social Media
Your surgeon has an opportunity to utilize the near-universal appeal of social media to create awareness about Radiesse injection treatment through before and after photos. They can share these pictures via photo sharing platforms, such as Instagram, Facebook, Pinterest, and YouTube.
You can simply access these photos online and review them in the privacy and convenience of your home or office before you decide to make an appointment for Radiesse dermal filler treatment. Cosmetic surgeon Dr. Eugene Kim receives patients from Beverly Hills, Los Angeles, Santa Monica, West Hollywood, CA, and nearby areas for Radiesse dermal filler injections.
Contact the Office of Beverly Hills Plastic Surgeon Dr. Eugene Kim
Click here see more plastic surgery procedures and treatments performed by Board Certified Plastic Surgeon, Dr. Eugene Kim on patients in Beverly Hills, Los Angeles, West Hollywood, Santa Monica, CA and surrounding areas or call 310-271-6996 to schedule a consultation.