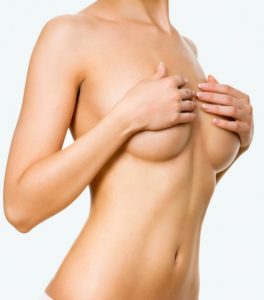 When you had your primary breast augmentation cosmetic surgery, it may not have occurred to you that at some point in the future you may need to sign up for breast implant removal.
But the fact is that many women who have breast implants choose to have them removed at a later stage. The reasons for doing could be breast implant complications such as implant rupture or capsular contracture.
Board certified plastic surgeon Dr. Eugene Kim provides procedures for the breast, body, and face to patients in Beverly Hills, Los Angeles, Santa Monica, West Hollywood, CA, and surrounding locations.
What is breast implant removal?
Breast implant removal is a plastic surgery procedure to reverse the effects of breast augmentation. The surgeon will remove the implants or may replace them with new implants, depending on your preference and your health condition. Surgical options related to breast implant removal usually include:
Implant removal and their replacement with new implants

Implant removal without replacement

Implant removal without replacement but accompanied by a breast lift surgery
If you have suffered from breast implant related complications, such as capsular contracture, implant rupture, or infection, it may be necessary remove the implants. Implant removal may also be required if you develop a calcium build-up, infection or necrosis (development of dead tissue around the implant).
Some women also seek breast implant removal due to their changes cosmetic preferences. They may want to choose new type, size or shape of implants, or may simply wish to restore their natural breast appearance as before.
Procedure
The surgeon will usually perform breast implant removal with the patient under general anesthesia. The procedure will take one to three hours in the operating room. In most cases, patients are able to go back home the same day of the surgery. The common techniques to perform this cosmetic surgery include:
Implant Removal Only
The surgeon will try to make the incisions in the same place where the original breast augmentation was performed. If you have had a capsular contracture, they will remove the complete hardened capsule to promote the healing process.
Implant Removal with Breast Lift
Breast lift may be performed at the same time with implant removal surgery, if the breast skin has sagged or stretched over time. The procedure will involve excision of loose breast skin to tighten and firm up the breast tissue and provide better support. Areolas may also be resized to match with the new breast shape.
Deflation of Saline Implants
If you require removal of your saline breast implants, the surgeon will probably deflate them first before removing them. If no implant replacement or breast lift procedure is involved, a simple deflation procedure may even be performed using local anesthesia and mild sedation because it will involve very small incisions.
In certain cases, en bloc capsulectomy may be the preferred technique where silicone implants are involved, and the surgeon wants to remove them along with the breast capsule as one unit.
Cosmetic surgeon Dr. Eugene Kim receives patients from Beverly Hills, Los Angeles, Santa Monica, West Hollywood, CA, and nearby areas for various plastic surgery procedures.
Contact Us
Click here see more plastic surgery procedures and treatments performed by Board Certified Plastic Surgeon, Dr. Eugene Kim on patients in Beverly Hills, Los Angeles, West Hollywood, Santa Monica and surrounding areas or call 310-271-6996 to schedule a consultation.