Tummy tuck or abdominoplasty is a major procedure performed by a cosmetic surgeon that will involve a significant amount of surgery and downtime in many cases. Patients should be fully aware of all aspects of the procedure, including its potential risks and complications, and should be in a position to make an informed decision. Dr. Eugene Kim is an experienced plastic surgeon providing this procedure to his patients in Beverly Hills, Los Angeles, Santa Monica, West Hollywood, CA, and other areas.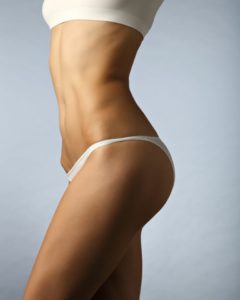 Dr. Kim ensures that his patients receive maximum information about the tummy tuck surgery before they take a final decision about going ahead with the procedure. However, he also encourages his patients to share all their queries, doubts, and concerns about the procedure, and ask as many questions as they wish to before the surgery. This will only help the surgeon to prepare a more effective customized treatment plan that addresses all the unique aesthetic needs and goals of the patient.
Checklist of Potential Questions to Ask
A new patient may not remember to ask all their queries and concerns during the initial consultation process. Some questions may arise in their mind at home or while at work. The patient should note down those questions promptly and prepare a personal checklist of questions that can be addressed at the time of a detailed consultation with the cosmetic surgeon. Here is a model checklist of questions that can serve as a guide for a patient during the tummy tuck surgery consultation.
Does the plastic surgeon have board certification in plastic surgery from the American Board of Plastic Surgery?
Did the surgeon receive specialized training in the field of cosmetic and plastic surgery?
What is the total number of years of training that the surgeon received?
Does the surgeon have the experience in performing tummy tuck surgeries before?
How many years of experience does the surgeon have in the field of plastic surgery?
Will the tummy tuck procedure be performed at a surgical facility or a hospital?
Is the surgical facility accredited or recognized by an appropriate authority?
How suitable is the patient for a tummy tuck surgery?
What kind of surgical techniques and procedure will be employed to perform the tummy tuck?
Will the procedure be performed using general anesthesia or IV sedation?
Will the procedure involve an overnight stay or will the surgeon perform it on an outpatient basis?
How long will be the estimated recovery period?
What kind of help should be arranged during the initial recovery period?
What are the potential risks and complications that a tummy tuck procedure usually involves?
How will the surgeon handle the complications, in any, and what is the revision surgery policy of the practice?
Will the surgeon provide tummy tuck before and after pictures prior to the procedure?
As an experienced and board certified plastic surgeon, Dr. Kim will address all the queries in detail for his patients in Beverly Hills, Los Angeles, Santa Monica, West Hollywood, CA, and nearby areas.
Click here see more plastic surgery procedures and treatments performed by Board Certified Plastic Surgeon, Dr. Eugene Kim on patients in Beverly Hills, Los Angeles, Hollywood, Santa Monica and surrounding areas or call 310-271-6996 to schedule a consultation.