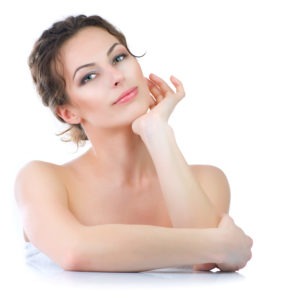 In case of forehead lift cosmetic surgery, the patient should know clearly what the procedure will entail, what are the expected benefits and limitations, and what will be downtime involved. The patient should preferably keep a list of questions ready with them to carry to the surgeon's office for the consultation.
Various incision techniques are now available to perform a forehead lift surgery. The patient should ask questions to understand their options, and make decisions according to their incision preferences.
Board certified plastic surgeon Dr. Eugene Kim provides forehead lift to patients in Beverly Hills, Los Angeles, Santa Monica, West Hollywood, CA, and surrounding communities.
Satisfactory Consultation
To ensure a satisfactory forehead lift surgery consultation, the patient and the surgeon should be able to establish a good rapport and communicate freely. If the patient is completely satisfied with the surgeon's replies to their questions, and feels confident about the procedure after the consultation, they may go ahead with the next steps in the forehead lift cosmetic surgery.
Some surgeons may provide forehead lift before and after photographs during the consultation. The patient should review the photos carefully and ask questions about how their upper face appearance will improve after the surgery.
Questions to Ask
The patient may include the following questions in their list at the time initial forehead lift consultation:
Do you have a board certification in plastic surgery?

How many years of training and experience do you have in this field?

Have you performed facial procedures in the past, and what is your patient satisfaction rate?

Would you recommend general anesthesia or local anesthesia for my surgery?

Where will you perform my forehead lift surgery – at a hospital, a surgical center or a private surgical suite?

How long will it take to perform the surgery?

Do you think I should combine forehead lift with eyelid lift?

What are the risks and complications that I should know of?

Is it possible to make the procedure less invasive by combining it with Botox or dermal fillers?

Do you have a policy for revision procedures if the results are not as per what we agreed on?

How many days of leave will I need to take from my workplace and will the recovery be painful?

Will the procedure leave any scars in and around the brows?

How long will the results of my forehead lift last?

How much will the surgery cost me, including pre- and post-operative expenses?

Will I experience a loss of sensation in the forehead following the surgery?

How can I reach you in case of an emergency?

Can I have a brief office tour to become more familiar with your practice?

Would you share a few forehead lift before and after photos as well as testimonials of past patients to learn about the experience and perspective of other patients?
Experienced plastic surgeon Dr. Eugene Kim receives patients from Beverly Hills, Los Angeles, Santa Monica, West Hollywood, CA, and other cities and towns in this part of the southwest for a forehead lift.
Click here see more plastic surgery procedures and treatments performed by Board Certified Plastic Surgeon, Dr. Eugene Kim on patients in Beverly Hills, Los Angeles, West Hollywood, Santa Monica and surrounding areas or call 310-271-6996 to schedule a consultation.