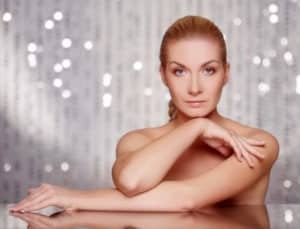 Forehead lift is a seemingly minor but sensitive cosmetic surgery procedure, which can dramatically improve the facial appearance and provide a youthful look. The procedure should only be performed by a highly trained and experienced surgeon to attain its maximum intended benefits in a safe and predictable way.
The patient should invest time and effort and choosing the best forehead lift surgeon for their needs. The first things to look for should be how comfortable the patient feels with the surgeon, and what are the surgeon's professional credentials and expertise in cosmetic procedures.
Board certified plastic surgeon Dr. Eugene Kim forehead lift to patients in Beverly Hills, Los Angeles, Santa Monica, West Hollywood, CA, and surrounding locations.
Professional Credentials
Dr. Eugene Kim is a board certified by the prestigious American Board of Plastic Surgery. He is also a member of the highly coveted American Society for Plastic Surgeons (ASPS). Dr. Kim is a Plastic Surgery Fellow from the Aesthetic and Plastic Surgery Institute, University of California, Irvine.
From 2001 to 2010, he was a Surgical Research Fellow and then a Surgical Intern and Resident at the University of Medicine and Dentistry of New Jersey, Department of Surgery. In addition to his private cosmetic surgery practice, Dr. Kim devotes time as an Assistant Clinical Professor in Plastic Surgery at the University of California, Irvine, where he actively participates in resident education.
Why Choose an ABPS Board Certified Surgeon?
Dr. Kim's ABPS board certification in plastic surgery distinguishes him from a majority of cosmetic surgeons in the country. ABPS is the only board recognized by the American Board of Medical Specialties.
The board follows a rigorous selection process to select only a limited number of surgeons for this esteemed certification. An ABPS board certification automatically serves as an assurance for a patient that the surgeon would have received a certain minimum number of years of training exclusively in plastic surgery.
ABPS board certified plastic surgeons typically invest in astute and proven medical practices and the highest standards of care, adopt cutting edge surgical techniques and technology, pursue continuing education, and follow the latest safety protocols in order to provide the best possible outcomes to their patients.
Customization
Forehead lift surgery can be performed using different techniques, and may sometimes be combined with other upper face procedures such as eyelid lift for more harmonious results. Dr. Kim will evaluate the patient's unique facial anatomy and their personal aesthetic goals, and customize the forehead lift surgery to match with those needs of the patient.
This allows Dr. Kim to create more targeted forehead lift outcomes in a less invasive way. Dr. Kim's patients go through reduced risk, discomfort, and downtime due to his customized surgical approach. Patients feel more satisfied because he ensures safe and desirable results by avoiding an off the rack or one size fits all approach to forehead lift surgery.
Patients in Beverly Hills, Los Angeles, Santa Monica, West Hollywood, CA, and other cities and suburbs in this part of southwest have an opportunity to receive state of the art procedures such as forehead lift from dignified plastic surgeon Dr. Eugene Kim.
Click here see more plastic surgery procedures and treatments performed by Board Certified Plastic Surgeon, Dr. Eugene Kim on patients in Beverly Hills, Los Angeles, West Hollywood, Santa Monica and surrounding areas or call 310-271-6996 to schedule a consultation.