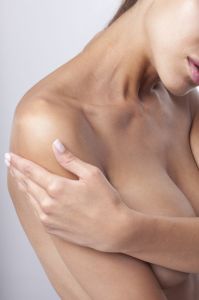 Infection is a potential complication of any type of surgery. If it does occur, infection will usually make itself known within the first few days after breast augmentation surgery – however, it is possible for it to occur much later if steps are not taken to keep your incision sites clean.
Symptoms of infection include:
Swelling
Fever
Tenderness
Redness
Dr. Kim will provide you with a course of antibiotics immediately after your surgery to help minimize the chances of infection. If you do experience any of the above symptoms, contact Dr. Kim as soon as possible to make sure the infection is quickly addressed and brought under control.
Serious infections are very rare after breast augmentation surgery, but to help protect yourself, avoid touching your incisions and do not submerge them in water until they are completely closed. It is usually best to wait at least two weeks before going swimming. Close follow-up with Dr. Kim is the best way to ensure a smooth recovery process.
If you have further questions about breast augmentation, please contact us today to schedule a consultation with experienced Los Angeles breast surgeon Dr. Eugene Kim.
Click here see more plastic surgery procedures and treatments performed by Board Certified Plastic Surgeon, Dr. Eugene Kim on patients in Beverly Hills, Los Angeles, West Hollywood, Santa Monica and surrounding areas or call 310-271-6996 to schedule a consultation.