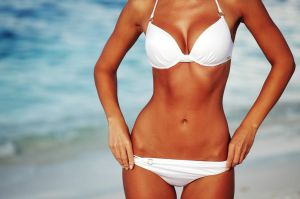 Women seek out breast augmentation for a number of reasons. Some are naturally small-chested and have always wanted a more proportionate, shapely figure. Others have lost breast volume due to significant weight loss, pregnancy, or the effects of aging.
Whatever your reasons are for considering breast augmentation, it is important that you meet a few basic qualifications in order to be a candidate, including:
Age – You must be at least 18 years old to receive saline breast implants, and 22 years old to receive silicone breast implants.
Already at target weight – Breast volume can be affected by weight loss and gain. For the best aesthetic results, it is best to avoid breast augmentation until you have reached a weight you are comfortable with.
In strong metabolic health – Good healing and strong health are key factors in a breast augmentation's success. Make sure you are free of any major medical concerns before committing to breast surgery.
Reasonable expectations – Discuss your expectations about breast augmentation with Dr. Kim during a personal consultation. Understanding the limitations and potential risks of plastic surgery will help you make a more informed decision.
Click here see more plastic surgery procedures and treatments performed by Board Certified Plastic Surgeon, Dr. Eugene Kim on patients in Beverly Hills, Los Angeles, West Hollywood, Santa Monica and surrounding areas or call 310-271-6996 to schedule a consultation.