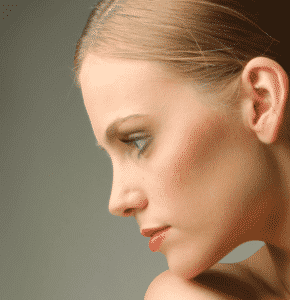 Ear repinning surgery or otoplasty is a proven cosmetic surgery procedure designed to correct the appearance of ears with permanent results. At the time of pre-op consultation, the surgeon will explain all aspects of the surgery, including its estimated costs. The patient should feel free to clarify all issues concerning costs, and make a well-considered decision.
Dr. Eugene Kim is a board certified plastic surgeon providing otoplasty and various other surgical and non-surgical procedures. Dr. Kim will educate the patient about otoplasty and advise a cost estimated on the basis of the type and extent of surgery the patient may require. He provides otoplasty to patients in Beverly Hills, Los Angeles, Santa Monica, West Hollywood, CA, and surrounding locations.
Cost and Benefits
Whether it is an adult or a child, poorly shaped ears can be a source of constant frustration or embarrassment for many patients. A child may feel shy or lack in confidence when in the company of other kids, and an adult may be self-conscious or lack in self-esteem due to awkward looking ears. Otoplasty cosmetic surgery can effectively and permanently resolve these problems with a one-time procedure.
Although the otoplasty procedure will cost a considerable amount of money, including all pre- and post-operative costs, but the costs will be quickly forgotten, while the benefits will be reaped forever. Therefore, a surgeon may encourage a candidate who is fit for otoplasty to undergo the procedure and enjoy an improved facial appearance and a superior quality of life.
Financial Factors
The sticker price of otoplasty can differ between two practices and even two patients at the same practice in some cases. Some of the major cost factors include:
Practice Location
If the practice is located in a big city along the coasts or another prime urban center, the costs of otoplasty may be higher as compared to a smaller town in an interior region. This is possible because the living costs index will vary from one place to another, impacting the costs of most types of goods and services, including aesthetic procedures.
Surgeon's Fee
The fee charged by a plastic surgeon may vary according to their credentials and reputation. The demand is usually higher for surgeons who are board certified and have an outstanding track record of performance in various surgical procedures. Against that, a new or a less trained surgeon may charge a lesser fee. Dr. Kim receives patients from Beverly Hills, Los Angeles, Santa Monica, West Hollywood, CA, and nearby areas for otoplasty.
Extent of Surgery
A simple ear pinning surgery performed in one or both ears may cost less than a complex or lengthy procedure involving correction congenital deformities of the ears. If ear reconstruction is required following a severe injury, the overall price tag of the procedure may increase considerably.
Insurance and Financing
Congenital deformities of the ear may sometimes be covered under the health plan of the patient. In other cases, the patients will be mostly eligible for an array of financing options, which will allow them to pay for the procedure in affordable monthly installments.
Click here see more plastic surgery procedures and treatments performed by Board Certified Plastic Surgeon, Dr. Eugene Kim on patients in Beverly Hills, Los Angeles, West Hollywood, Santa Monica and surrounding areas or call 310-271-6996 to schedule a consultation.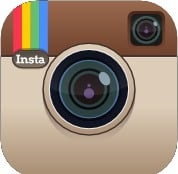 Visit and follow Dr. Eugene Kim on Instagram! See his confident, beautiful patients enjoying life after breast, facial and body contouring procedures.