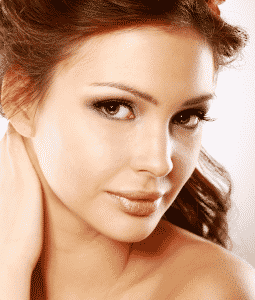 Ear reshaping surgery, clinically called otoplasty, is a relatively less invasive cosmetic surgery procedure. However, certain risks and complications which are inherent to any surgery will also apply to otoplasty. The decision to have ear surgery is a personal one, and the patient should weigh the potential benefits and risks to make the right choice.
At the time of pre-op consultation, the surgeon will apprise the patient of the potential risks and safety aspects to help them make a well-informed decision. The patient will have to sign consent forms certifying that they have understood the procedure, the alternative treatments available, if any, and the potential risks.
In case of little children receiving otoplasty, their parents or guardians will have to play a proactive role in making the decision. Board certified plastic surgeon Dr. Eugene Kim provides ear reshaping surgery to patients in Beverly Hills, Los Angeles, Santa Monica, West Hollywood, CA, and surrounding communities.
Bleeding (Hematoma)
Bleeding in the wounds may occur in rare situations during otoplasty cosmetic surgery or during the recovery. The surgeon can minimize this risk by carefully determine any underlying medical condition of the patient, and ensuring that they refrain from using blood thinning medications, NSAIDs and certain kinds of herbal supplements and vitamins for a few days before the surgery.
Blood Clotting
Blood clot formation is another rare risk associated with otoplasty. If the patient has a history of clot formation, they will be at a higher risk. The surgeon will review the health records of the patient to identify such issues, and the patient should also volunteer all relevant medical information for their own safety.
Asymmetry
Otoplasty may be performed in one or both ears. In either case, there is a risk of asymmetry. In any case, both ears are never perfectly symmetrical or identical, but they should be natural looking.
Infection
The risk of infection is inherent to any surgery. The surgical venue should have a hygienic and sterile environment. Following the surgery, the patient should avoid exposure of the incision areas to contamination. The surgeon may prescribe antibiotics for a few days to minimize the infection risks after surgery.
Slow Healing
Post-surgical healing may be slow in a few cases and the wound may heal poorly. Smokers are usually at a higher risk of slow healing. Therefore, the surgeon will instruct the patient to stop smoking for a specified period of time prior to the ear reshaping surgery.
Adverse Anesthesia Reaction
General anesthesia may have to be used to perform otoplasty on children, while adults will require local anesthesia and sedation. A few patients may experience a poor reaction to anesthesia. An anesthesiologist or a nurse anesthetist should monitor the patient's response during the surgery in order to identify any concerns early.
Numbness, skin discoloration, unfavorable scarring, extended swelling, allergy, or possibility of revision surgery are other risks associated with otoplasty. Profound and golden plastic surgeon Dr. Kim receives patients from Beverly Hills, Los Angeles, Santa Monica, West Hollywood, CA, and other cities and suburbs in this part of The Golden State for otoplasty.
Click here see more plastic surgery procedures and treatments performed by Board Certified Plastic Surgeon, Dr. Eugene Kim on patients in Beverly Hills, Los Angeles, West Hollywood, Santa Monica and surrounding areas or call 310-271-6996 to schedule a consultation.