Dermal Fillers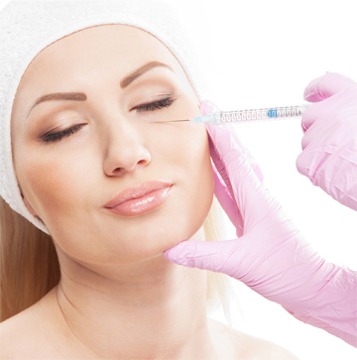 Dermal filler injectables can make a significant difference to facial contouring and appearance. When dermal filler gel is administered by experts, it can correct, contour, and reshape the targeted areas of your face. Dermal filler treatments are an ideal non-surgical procedure for enhancing the shallow facial contours.
Board certified plastic surgeon Dr. Eugene Kim provides dermal fillers for the enhancement of shallow facial contours to patients in Beverly Hills, West Hollywood, Los Angeles, and surrounding locations.
Consider a Liquid Facelift
Dermal fillers are used by patients for softening and reducing face creases, unwanted wrinkles, and age lines. Juvederm Volbella, Voluma, and Vollure can be used for contouring the face as well as per your desired preferences.
Hyaluronic acid is the key ingredient in these fillers. This is a naturally occurring substance in the body which helps in adding hydration and volume to the skin. The skin becomes more elastic and thinner with age. Dermal fillers can help plump sagging skin to improve facial contouring. It can also be used on other body parts to make you appear more youthful and fuller.
Dermal Fillers for the Mid-Face
Mid-face is an important area in terms of facial contouring. There is a reason why the temples and cheeks are called the 'anchors' of face. They single-handedly determine surrounding features' structure.
You can restore volume in the temples and cheek area with the help of dermal fillers. You can also define the eye area and brows while lifting the lower face. Facial fillers will restore a youthful appearance by treating the anchors and opening up the entire face.
Dermal Fillers for Cheek Contouring
Juvederm Voluma, Restylane Lyft and other dermal fillers are FDA approved for cheek augmentation. These fillers can easily shave off a few years from your appearance. You can enjoy results for up to 24 months with a completely non-surgical treatment. An experienced treatment provider can enhance your cheekbones and lift the areas around your jawline and mouth by strategically inserting the right dermal filler in mid-face.
You can really make your cheekbones 'pop' by using dermal fillers. They can also be used for restoring facial balance and correcting asymmetry. It is easy for one side of the face to become asymmetrical because of environmental factor, genetics and sleeping position.
Using Dermal Fillers for Temples Contouring
Temples become exceedingly hollow with age. This can be because of low body fat percentage or weight loss as well. Hollow temples can make your face appear older than it actually is by swallowing up the tails of eyebrows. Juvederm Ultra Plus, Juvederm Voluma, Defyne, and Restylane Lyft among other dermal fillers can restore the fullness in your temples.
Get Started with Facial Contouring
The first step is to be assessed by an experienced and qualified medical injector if you think nonsurgical facial contouring using dermal fillers is what you need. You should get in touch with a skilled treatment provider to learn more about achieving a confident and natural new look.
Cosmetic surgeon Dr. Eugene Kim receives patients from Beverly Hills, West Hollywood, Los Angeles, and nearby areas for dermal fillers to enhance shallow contours.
Contact the Office of Beverly Hills Plastic Surgeon Dr. Eugene Kim
Click here see more plastic surgery procedures and treatments performed by Board Certified Plastic Surgeon, Dr. Eugene Kim on patients in Beverly Hills, Los Angeles, West Hollywood, Santa Monica, CA and surrounding areas or call 310-271-6996 to schedule a consultation.