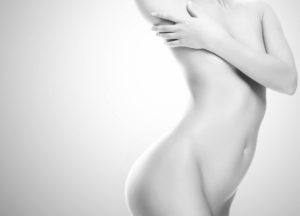 Staring for hours at our favorite actors, actresses, and models on television or the silver screen have almost all of the women population and half of the men population running to the nearest well-known, reputed plastic surgeon, trying to convince them to chisel, sculpt or reshape their faces and bodies to look as close as possible to their favorite celebs.
What is a mastoplexy?
Amongst the different array of cosmetic surgical procedures available today, breast augmentation seems to be one of the more popular procedures and amongst breast surgical procedures, the breast lift or mastoplexy is very popular. A breast lift or a mastoplexy is a type of cosmetic surgery wherein any excess skin surrounding the breast area is removed to uplift the position of the breasts, and restore, recondition and revitalize the once youthful appearance and firmness of a woman's breasts. It is nothing but giving a face lift to the breasts.
A breast lift can even help lift the nipple and areola to a slightly higher position on the breast to give the breasts a more natural look.
Mastoplexy cost
In America, the average cost of a breast lift surgery or a mastoplexy can range anywhere between $4,000 to $4,500 dollars. This estimate is according to the American Society of Plastic Surgeons. However, the cost can vary depending on the following factors, namely:
The fame and reputation of the plastic surgeon, including the number of years of experience.
Geographical location of the clinic of the surgeon.
The type of breast lift or mastoplexy surgery being performed.
The anesthesia fees, which may or may not be included in the cost of the surgery.
Hospitalization fees and use of the clinic facility.
Pre and post-surgery treatments, medications, garments, apparatus.
Medical prescriptions and surgeon's fee.
Most health insurance plans usually do not cover the cost of breast lift surgery. Similarly, any surgeries to be performed subsequent to the main or original breast lift surgery, due to complications that could have arisen, will also not be covered under health insurance. Revisional breast lift surgeries aren't covered either, however, many plastic surgeons offer attractive and helpful financing plans.
Last but not the least, it is most important to do an extensive research and find a cosmetic surgeon who is well-known, accomplished, reputed, board-certified, and who has years of experience to make the patient at ease, as breast surgery can be a little invasive and a delicate subject.
Why have your breast lift surgery performed by Dr. Kim?
Dr Eugene Kim is a double board-certified plastic surgeon and has his clinic E.Kim located at 436 North Bedford Dr., Ste. 305, Beverly Hills, CA, 90210. Dr Kim understands the sensitivity of breast surgery, and he and his extremely qualified team of experts will cater to the patients' individualistic needs and bodily requirements. He also operates in other regions of California like Beverly Hills, LosAngeles, Santa Monica and West Hollywood.
Dr Eugene Kim is a member of the Korean Medical Association and believes in providing nothing but the highest degree of quality and care to all his patients. Using the clinic's digital imaging system, Dr. Kim will explain every step of the procedure in detail, including before and after photos, and the final outcome.
Click here see more plastic surgery procedures and treatments performed by Board Certified Plastic Surgeon, Dr. Eugene Kim on patients in Beverly Hills, Los Angeles, Hollywood, Santa Monica and surrounding areas or call 310-271-6996 to schedule a consultation.