Breast Implant Exchange Surgery Recovery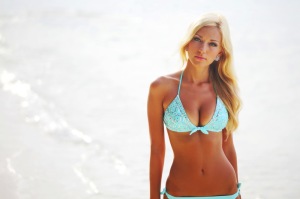 A plastic surgeon or a cosmetic surgeon can make you look great with one of the most commonly used procedures known as the breast implant. Dr. Eugene Kim from Beverly Hills, Los Angeles, Santa Monica, West Hollywood, CA is a great expert who can skillfully perform safe removal of breast implants or their replacements. All you require is about an hour or so under anesthesia to perform the operation to remove or upgrade breast implants. The implants are either silicone gel or saline.
The procedure
A skilled plastic surgeon or a cosmetic surgeon will take utmost care to perform the surgery in a safe manner whether you need replacement or removal of implants. The upgrade is as safe as the removal. When you are sedated or under anesthesia, you will not feel any pain. It doesn't matter what your choice implant is – silicone gel or saline. Even if you choose just to have your implant removed you will experience negligible to nil deformity. Many patients had their last implants about 15 to 25 years earlier but no complication results to them whether they are going for a removal or upgrade or both.
During the operation, the anesthesiologist keeps a watch over your vital signs. In order to make the recovery more comfortable, a local anesthesia with long term effect is applied over the earlier scar. Meanwhile the cosmetic surgeon carefully studies the scar looking for tumors through the exposed implant. The new implant is placed in the same pocket as the old one, once it is removed. In case of ruptured old implants, dry sponges are used to remove glue like substance before the placement of the new implant.
Recovering from the surgery
Once the surgery is over, the cosmetic surgeon ensures safe and comfortable recovery. In the comfort of the recovery room, there is a nurse to monitor you. The long acting anesthesia locally administered ensures there is nil to little feeling of pain but the overall experience is comfortable. Patients likely to experience nausea due to anesthesia are offered scopolamine patch to make them feel comfortable. While the surgery takes about an hour or a little less, while the rest in the recovery room may last up to about two hours.
Meanwhile the nursing staffs continue to monitor vital signs. Some incision discomfort is possible during the first few days that can be addressed with Tylenol or ibuprofen. However, not everyone experiences pain or discomfort. The pain and discomfort in occasional cases are easily addressed without the risk of any further complication. Also, it must be pointed out as many people ask this question too frequently that there is absolutely no deformity as a result of this surgical produce. There are easy producers that can fix ruptured implants.
Any one going for implants for the first time is bound to feel apprehensive about the procedure. However, there is absolutely nothing to worry if you are under a skilled cosmetic surgeon. This is now a fairly routine procedure. As said earlier, there is absolutely nothing to fear about implant surgery because it involves barley an hour long procedure followed by two to three hours recuperation leaving you feeling young and great once again.
Click here see more plastic surgery procedures and treatments performed by Board Certified Plastic Surgeon, Dr. Eugene Kim on patients in Beverly Hills, Los Angeles, Hollywood, Santa Monica and surrounding areas or call 310-271-6996 to schedule a consultation.