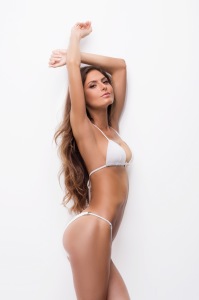 A breast augmentation surgery can bring in a positive change in your life. The surgery will certainly make you feel good about your body and boost your confidence. However, to get the best out of the surgery, you need to ensure that you follow the advice given by your cosmetic surgeon. Your body will need some time to heal after the surgery. Dr. Eugene Kim, who has been helping women in Beverly Hills, Los Angeles, Santa Monica and West Hollywood, CA get the perfect set of breasts, advices on the following:
During the first week of recovery
There are chances of a feeling of fatigue after the surgery, for a couple of days. So it is important to give your body all the rest that it needs.
You may notice some firmness in the operated area, which is absolutely normal. The tightness is the effect of your body trying to adjust to the implants and the difference brought in by them in your breast size.
Your breasts and nipples may also feel a little numb post the surgery. You may be advised to massage your breasts or try some simple exercises (suggested by your plastic surgeon) to reduce the numbness. The sensitivity may last for a month. You may also notice the operated part getting swollen.
You may be asked to wear a compression bandage, a jog bra or a special post-operative bra, to provide the required extra support to your breasts. Ironically, some surgeons advice patients to not wear a bra at all, during the recovery period.
In case of external sutures, your plastic surgeon will take them off in a week.
You will be able to return to work in a couple of days after the procedure.
Follow the advice given by your cosmetic surgeon
You will need to make sure that you do not build up any pressure on your arms and chest. This will require you to stay away from strenuous exercises or similar physical activities. You will have to be extremely gentle with your breasts for at least a month. In any case, you need to stick to your surgeon's advice as he/she will draft out some specific guidelines for you
In the long term, routine mammograms are recommended, whose frequency rate will depend on your age. You should continue self-examining your breasts and should notify your cosmetic surgeon in case of pain or any discomfort in the area
Lasting results of the surgery
Breast augmentation is also preferred by women due to its long-lasting results. However, the results may vary based on factors like aging, childbirth, gravity, weight gain or loss and so on. You will have to get your breast implants replaced, if they burst or leak. After a few years, if you feel that your breasts do not look as attractive as before, you can opt for a breast revision surgery to change the existing breast implants. You can also go for a breast lift surgery, which will satisfy you with firm and perky breasts.
Click here see more plastic surgery procedures and treatments performed by Board Certified Plastic Surgeon, Dr. Eugene Kim on patients in Beverly Hills, Los Angeles, Hollywood, Santa Monica and surrounding areas or call 310-271-6996 to schedule a consultation.