Blepharoplasty (Eyelid Surgery) Overview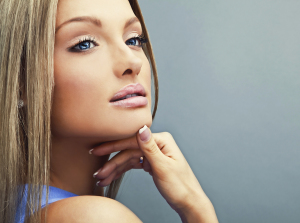 Blepharoplasty subtly improves the look of your eyes. Surgery can be performed on both lids; however, a consultation with a certified plastic surgeon can determine whether you need both lids done or just one of them. 206,509 million eyelid surgeries were done in 2014. The procedure involves either removing skin or fat from the eyelids. The surgery is performed by creating an incision on either of the lids.
Why Blepharoplasty?
Excess fat in the upper eyelid can give it a droopy appearance which can make your eyes look swollen. Excess skin in the lower eye lids increases the appearance of wrinkles and crows feet. Aging also reduces the suppleness of skin around eyes which causes sagging and under eye bags.
Sometimes excess skin or fat is just part of genetics and may run in your family. All these cases can be corrected using cosmetic Blepharoplasty. In case excessive skin or fat is blocking your vision or sight and if you are unable to wear contacts due to thick lower eye lids, then Blepharoplasty is needed for medical reasons.
Who should do it?
A certified doctor like Dr. Eugene Kim M.D, who is a double board certified Beverly Hills plastic surgeon, and practices in Beverly Hills, Los Angeles, Santa Monica, and west Hollywood in CA can help you determine after a thorough physical examination whether you are an ideal candidate for Blepharoplasty or not.
Dr. Kim can also help you understand the options in cosmetic eyelid surgery in case you don't need it for any medical reasons. It is however recommended that you do a lot of your own research as well. This research is not only to increase your awareness about the procedure but also raise questions with the doctor during your consultation.
The procedure
You must follow the doctor's advice completely before and after the procedure. It can impact the way surgery turns out for you. The surgery can be performed using local anesthesia as well as general anesthesia…something your doctor will determine for you. You must disclose your medical history to your doctor as sometimes medications for two different conditions aren't compatible and can cause unnecessary complications.
Recovery
For the first 48 hours, you will feel tenderness and redness of the skin around your eyes. This can be combated with cold compresses. Light walks have proven to fasten the recovery process. In case you feel excess pain or itchiness, you must contact your doctor immediately and refuse the impulse to rub the eye surface.
Possible complications of eyelid surgery
Excessive dry eyes
Numbness of eyelids
Visible eye scarring
Excess removal of skin or fat
Not enough skin or fat removed
Dryness is temporary and can be reduced by using eye drops and you should consult your surgeon regarding any complication you feel post surgery. If you are Asian and opting for a double lid eye surgery, you must be mindful of it…Some people like the western shape of the eyes post surgery, while others find it offensive.
Click here see more plastic surgery procedures and treatments performed by Board Certified Plastic Surgeon, Dr. Eugene Kim on patients in Beverly Hills, Los Angeles, West Hollywood, Santa Monica and surrounding areas or call 310-271-6996 to schedule a consultation.