American Society for Aesthetic Plastic Surgery (ASAPS) Research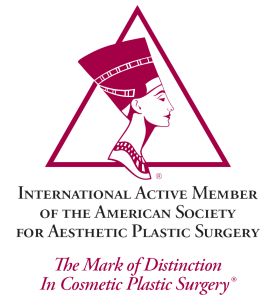 In USA, cosmetic and plastic surgery is a 10 billion dollar industry. American Society for Aesthetic Plastic Surgery – ASAPS' recently released annual report shows that Americans spent 12 Billion dollars on cosmetic surgical and non surgical procedures in 2014. Almost similar amount of money was spent in plastic surgery in 2013 as well.
Cosmetic and Plastic procedural choices made by Americans in 2014
Statistically speaking, there is a rise of 3% in overall cosmetic and plastic procedures done in 2014. The most intriguing revelation of the report was the increase in number of men seeking cosmetic and plastic surgery options both surgical and non surgical ones. It seems men are finally catching up. The statistics for men undergoing plastic surgery are:
Hyaluronic Acid (up 94%)
Botulinum Toxin (up 84%)
intense pulsed light (up 44%).
Facelift (up 44%)
Non Surgical skin tightening (up 37%)
Blepharoplasty (up 34%)
Male breast reduction (up 33%)
This data shows an increase of 43% in the number of men undergoing cosmetic surgical and non surgical procedures, over a period of 5 years. Other popular choices of cosmetic surgery in 2014 were pectoral implants, arm fat lifting, hair transplant and tummy tuck Procedures that have shown an increase in demand on a year to year basis are buttock augmentation (up 86%), non-surgical fat reduction (up 42%) and labiaplasty (up 49%).
Popular 5 surgical procedures done by men and women in 2014 are:
Eyelid Surgery (Blepharoplasty) (165,714 procedures)
Liposuction (342,494 procedures)
Tummy Tuck (Abdominoplasty) (164,021 procedures)
Breast enhancement (286,694 procedures)
Nose Surgery (Rhinoplasty) (145,909 procedures)
Popular 5 non surgical procedures done by men and women in 2014 are:
Chemical peel (484,053 procedures)
Botox (3,588,218 procedures)
Hair Removal (828,480 procedures)
Hyaluronic Acid (1,696,621 procedures)
Microdermabrasion (417,034 procedures)
American Society for Aesthetic Plastic Surgery collects this data along with independent research firms. It is collected in form of questionnaires that are filled up by hospitals and doctors.
Social Impact of Plastic Surgery
Plastic surgery draws a lot of criticism for promoting unhealthy body image and insecurity amongst young men and women. However, not many people highlight the use of reconstructive procedures that are widely used by burn victims and accident victims. Breast cancer survivors have been benefited immensely as 102,200 breast reconstruction surgeries were done in 2014. The 'Breast Reconstruction Awareness Campaign' was started by ASPS in 2012 to rehabilitate cancer survivors.
Dr. Eugene Kim M.D is a double board certified Beverly Hills plastic surgeon, who practices in Beverly Hills, Los Angeles, Santa Monica, and west Hollywood in CA, thinks that people in general need to broaden their views on plastic surgery instead of stigmatizing it. He thinks that before picking a cosmetic surgery procedure, it is imperative that you know everything about it. He says that people need to sensitize themselves to the effect plastic surgery can have on an individual's life.
Click here see more plastic surgery procedures and treatments performed by Board Certified Plastic Surgeon, Dr. Eugene Kim on patients in Beverly Hills, Los Angeles, West Hollywood, Santa Monica and surrounding areas or call 310-271-6996 to schedule a consultation.