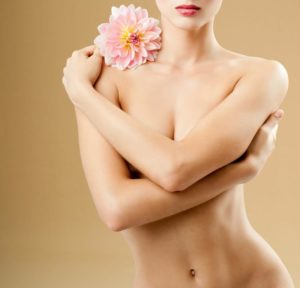 Dr. Eugene Kim is an experienced plastic surgeon in Beverly Hills, providing a range of cosmetic and reconstructive surgery procedures to patients in Beverly Hills, Santa Monica, and Los Angeles, CA. Dr. Kim has trained with eminent plastic surgeons to stay abreast with the latest surgical methods and techniques. He has also worked with patients of different ethnic origins over the years.
Dr. Kim runs a full service plastic surgery practice, providing procedures such as breast implants, rhinoplasty, tummy tuck, facelift, liposuction, mommy makeover, reconstructive plastic surgery, Botox, and dermal fillers. As a cosmetic surgeon, he understands the need of many mothers to regain their pre-pregnancy figure, and he will recommend a mommy makeover if the patient is a marvelous candidate for this procedure.
Mommy Makeover: An Overview
Changes in the shape and size of a mother's body are natural following a pregnancy and breastfeeding. Many mothers gain excess fat deposits in specific areas of the body, experience gain or loss of volume in the breasts, loose and sagging skin around the waist, drooping breasts and stretch marks in the tummy area. If a mother is keen to restore her body figure to her pre-pregnancy days, a mommy makeover may be a suitable option for her.
This is not a single procedure but a combination of multiple surgeries to achieve an overall improved body appearance and shape. Mommy makeovers are customized to match with the unique needs of a patient. Some patients may need more extensive treatment compared to others. The health status, previous surgeries and needs and expectations of the patient will also be factored in to determine the most appropriate combination of procedures for a mommy makeover.
Tummy Tuck
Most mommy makeover procedures will include a tummy tuck or abdominoplasty. This happens because the tummy receives the maximum impact of child bearing, and excess fat deposits and loose skin are most likely to occur in the abdominal region. If the fats are stubborn, they will not go away with exercise and diet. Similarly, loose skin will not improve with exercise in most cases.
A tummy tuck is the most effective solution available to remove excess fat and skin, and restore weakened or separated muscles in the tummy. A firm and flat tummy can be achieved with this procedure. Stretch marks may or may not reduce with a tummy tuck, but they may fade away slightly when the skin is tightened.
Breast Implants
Breasts may tend to lose volume following a pregnancy and breastfeeding. The result would be that the body appears disproportionate and the breasts may become droopy or saggy. To regain the fullness and volume of breasts, the plastic surgeon may recommend saline or silicone breast implants. These implants can be placed surgically with a breast augmentation procedure to enhance the size of breasts and achieve natural looking results.
In some cases, the mother may develop excess tissue and skin on the breasts, causing them to appear heavier and bulkier than desired. This may also restrict movements and cause pain and discomfort. The surgeon may perform a breast reduction surgery in such case to make the breasts more proportionate to the rest of the body.
Breast Lift
Breast lift procedure may be performed alone or in combination with breast augmentation or reduction. If the breasts are saggy or droopy due to the skin losing its elasticity, with the nipples and areolas also losing their original raised position, a breast lift may help. Excess skin from the breasts will be removed surgically and the areolas and nipples will be repositioned to their original place to make them appear firmer and younger.
Liposuction
Liposuction is usually included as a part of a mommy makeover because it helps improve the shape of the body and restore well defined contours. Liposuction works well with other procedures such as breast augmentation or tummy tuck. It involves removal of excess fats from specific areas of the body such as thighs, hips, buttocks, neck, arms, cheeks, chin, calves, knees, or ankles. It does not promote weight loss, but enhances the shape and proportion of the mom's body.
Body Lift
Body lift may be included as a part of a mommy makeover if the patient needs to enhance the shape and tone in areas such as the abdomen, buttocks, groin, and outer, inner, and posterior thighs. It is not a fat reduction procedure, but it removes excess skin that may have occurred due to loss of tissue elasticity. A body lift is also effective in reduction of cellulite to offer a smoother skin appearance.
Mommy Makeover with Dr. Eugene Kim
Dr. Eugene Kim is a trained and experienced cosmetic surgeon for mommy makeovers. Patients in Beverly Hills, Los Angeles, Santa Monica, and nearby communities may receive treatment at his state of the art cosmetic and reconstructive surgery facility.
Click here see more plastic surgery procedures and treatments performed by Board Certified Plastic Surgeon, Dr. Eugene Kim on patients in Beverly Hills, Los Angeles, West Hollywood, Santa Monica and surrounding areas or call 310-271-6996 to schedule a consultation.