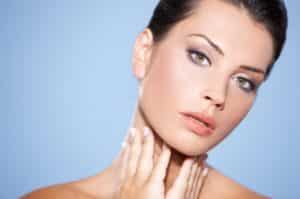 Dr. Eugene Kim is an experienced plastic surgeon providing state of the art surgical procedures for patients in Beverly Hills, Los Angeles, Santa Monica, CA, and other nearby communities. Plastic surgery treatments can address the aesthetic needs of people who are unhappy with their existing appearance. Some women believe that improving their appearance through plastic surgery can also help them remain competitive in their jobs.
Connection between Looks and Job Competitiveness
A growing number of women at the workplace think that their job competitiveness and career growth prospects would improve if they appear more youthful and refreshed. The natural onset of signs of aging can make a person look older or tired, which is not how most women would like to present themselves at the job. As a result, there is a growing trend among women to opt for cosmetic treatments to enhance their appearance at the workplace.
A cosmetic surgeon in Beverly Hills, Los Angeles, Santa Monica, CA or another place may receive women patients seeking surgical procedures with a specific goal to help boost their workplace competitiveness. However, such patients are usually not keen to opt for a drastic makeover of appearance. They do not wish to look older than what they are at present, do not wish to be perceived as someone who is "too old" for a particular job assignment.
Non-surgical Treatments
Innovations in non-surgical cosmetic treatments have encouraged a lot of working women to consider these options in place of surgery. Apart from the popular non-invasive and minimally invasive treatments such as Botox, facial filler injections, chemical peels and laser skin rejuvenation, women are also exploring newer treatment options that are based on ultrasound therapy, radio frequency therapy and fat freezing techniques.
From the perspective of a working woman who is not able to spare enough time for a surgical procedure, these non-surgical options provide the following benefits:
Shorter duration of procedure
Minimal or no downtime involved
Minimal or no pain and discomfort
Less dramatic effects compared to surgery
Minimal risk of side effects
A plastic surgeon in Beverly Hills, Los Angeles, or Santa Monica, CA, offering Botox treatment, can simply perform the treatment in 15 to 20 minutes, and the woman may be ready to go back to work immediately after the treatment.
Surgical Treatments
Women in their middle age may choose cosmetic surgery treatments over other options to enhance their appearance at the workplace. The obvious advantages of surgical treatments include more effective improvement in looks and longer lasting results. Many working women in their mid-forties to fifties seek advice from their surgeon about procedures that can reverse or delay the conspicuous signs of aging to an extent that makes them look their age, but at the same time look healthy and youthful.
These middle aged patients may not be looking to take several years off their face or body, or focus on enhancing their beauty. For instance, a patient may request the cosmetic surgeon to soften the impact of facial wrinkles, but not remove them completely. The important concern in such cases is to appear rejuvenated and youthful, without making the change too obvious. An experienced surgeon may suggest a partial facelift instead of a full facelift surgery, or a mini abdominoplasty instead of a full tummy tuck, in such cases.
An employer will typically have clear HR policies in place that do not encourage any discrimination on the job for reasons such as physical appearance or signs of aging. But human nature works in its own ways, and it is difficult to change perceptions about the impact of fantastic and appealing looks. Women at the workplace are more inclined to believe that looks matter, and it can even help improve their self-confidence at the job.
Competitiveness in a Tough Economy
According to the results of a 2009 survey compiled by the American Society of Plastic Surgeons (ASPS), a significant number of working women are influenced by the perception that plastic surgeon can improve their chances in the job market. The survey of 756 women between 18 and 64 years revealed than three in five respondents believed that in difficult economic conditions, it gets somewhat easier to obtain a job, gain a promotion, or find new clients with a youthful appearance.
13 percent of the respondents said that they would consider cosmetic treatments with the specific goal of increasing their self-confidence and making themselves more competitive at the workplace. Many leading publications and television networks have also interviewed working women in recent years who subscribe to the idea of such perceived benefits of cosmetic procedures.
Click here see more plastic surgery procedures and treatments performed by Board Certified Plastic Surgeon, Dr. Eugene Kim on patients in Beverly Hills, Los Angeles, West Hollywood, Santa Monica and surrounding areas or call 310-271-6996 to schedule a consultation.
Source of Survey: ASPS Press Release