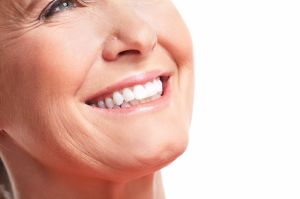 Some nose job—or rhinoplasty—patients notice in the first week or so following surgery that they are unable to smile normally.
Due to swelling in the nasal area and along the upper lip, your smile will be slightly affected in the initial weeks following your rhinoplasty procedure. As you heal and the swelling subsides, your smile should return to normal.
The associated discomfort you may feel during this time is easily controlled with over-the-counter pain medications. You may also experience some light bruising and swelling in the areas adjacent to the nose.
Although the swelling may temporarily make your smile appear "stiff," your ability to smile normally will return in the following weeks.
If you live in the Los Angeles area and are interested in learning more about rhinoplasty surgery, please contact California cosmetic surgeon Dr. Eugene Kim at E. Kim Plastic Surgery to schedule a consultation.
For more information about the plastic surgery procedures and non-surgical treatments performed by doubled board certified plastic surgeon, Dr. Eugene Kim in and around the Beverly Hills, Los Angeles, Santa Monica CA area please contact us at 310-271-6996 or click here.