Cheek Augmentation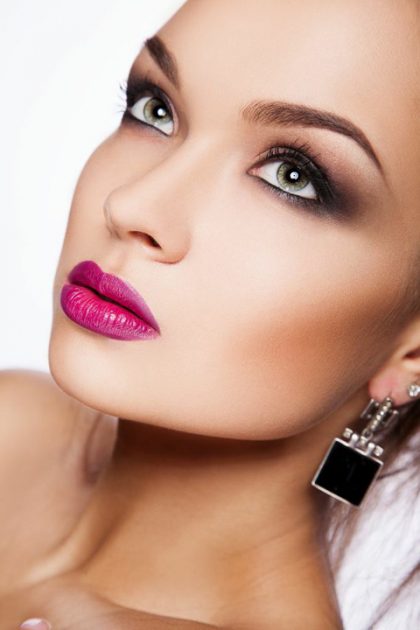 Cheek augmentation cosmetic surgery involves the placement of implants in depleted cheeks to restore contour and volume. The procedure is ideally suited if you have lost fullness in the mid-face because of aging or illness, have a narrow or flat mid-face, or a weak cheek anatomy.
The surgery is relatively less complicated and has a high success rate. Board certified plastic surgeon Dr. Eugene Kim provides cheek augmentation surgery to patients in Beverly Hills, Los Angeles, Santa Monica, West Hollywood, CA, and surrounding communities.
What are Cheek Implants?
Cheek implants are crafted from a variety of synthetic materials, which may be pliable or rigid in different degrees, depending on your needs. You can choose implants in a size and shape that is appropriate for your facial anatomy. Cheekbone implants do not degrade over time, have a high safety record, and can produce excellent cosmetic outcomes.
Cheek implants have been used in the medical industry for over half a century. Your surgeon will customize the implants to match with your requirements before placing them in the mid-face. Silicone implants will not fuse with the bone tissue, so you can have them removed in future, if required. However, some implants made of hydroxyapatite will fuse with your natural cheekbone and become integral to your cheek anatomy.
Cheek Augmentation Plastic Surgery
When cheek augmentation is performed as a standalone surgery, your cosmetic surgeon will insert the implants through small incisions created inside the mouth or in the lower eyelids. Small pockets will be created in the cheek tissue to accommodate the implants. After the implants are adjusted into position, your surgeon will carefully close the incisions with sutures.
In some cases, you may want to undergo your cheek augmentation in conjunction with another plastic surgery procedure, such as eyelid surgery, facelift, or brow lift. In these cases, the surgeon will prefer to use common incisions as far as possible so that subsequent scarring is minimized.
Who is a Good Candidate?
Cheek augmentation surgery is well-suited for candidates who may have one or more of the following conditions:
Thin or sunken mid-face
A downturned mouth
Sagging skin in the cheeks
Poorly defined mid-face and cheeks
Jowls and facial folds are pronounced
Prominent nasolabial folds
Conspicuous hollows under the eyes
Cheek Augmentation Surgery
Your cheek augmentation surgery may be performed at a hospital or an accredited surgery center. It will take anywhere from one to two hours to complete the procedure, depending on the type of implants and the surgical technique used. Following anesthesia, your surgeon will create an incision in the pre-determined location where the scarring is less invisible.
If the incision is created within the mouth, you have no external scarring. However, in some cases, the incision may be placed just below the lower lash so that the lash line merges with the incision line as far as possible. Incisions in the underlying tissue will be sealed with absorbable sutures, while any external cuts may be closed with removable or dissolvable sutures.
Implant positioning will depend on the type of cheek implants used. For instance, malar implants are placed in the upper cheek area to create a high cheekbone effect. Cosmetic surgeon Dr. Eugene Kim receives patients from Beverly Hills, Los Angeles, Santa Monica, West Hollywood, CA, and nearby areas for cheek augmentation surgery.
Contact the Office of Beverly Hills Plastic Surgeon Dr. Eugene Kim
Click here see more plastic surgery procedures and treatments performed by Board Certified Plastic Surgeon, Dr. Eugene Kim on patients in Beverly Hills, Los Angeles, West Hollywood, Santa Monica, CA and surrounding areas or call 310-271-6996 to schedule a consultation.