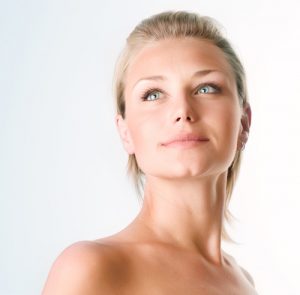 There are two primary types of rhinoplasty – open and closed. Open rhinoplasty involves a small Z-shaped incision made on the tissue between the nostrils or the columella. This gives the surgeon good access and visibility. They can repair and sculpt the tissues, bone, and cartilage of the nose for achieving the desired shape. Open rhinoplasty is recommended where extensive corrections are required or the nasal tip is involved.
Diligent board certified plastic surgeon Dr. Eugene Kim provides nose job using the open surgery technique to patients in Beverly Hills, Los Angeles, Santa Monica, West Hollywood, CA, and surrounding locations.
Advantages of Open Rhinoplasty
Shorter procedure time
Open rhinoplasty plastic surgery improves the visibility of the internal structure, which allows the surgeon to achieve in-depth correction by accessing more structure in less time. There is less bruising despite elevation of skin. This can also reduce the recovery time.
Improved support
The incisions within the nose can weaken the nasal structure with a closed rhinoplasty. There is greater access to the nasal structure in an open rhinoplasty. There are more techniques that can be used during an open nose job for improving the shape of the nose without compromising integrity. Structural support is not reduced since more cartilage is preserved during the technique.
Improved shape
Open rhinoplasty allows for greater visibility which improves the nasal shape. The surgeon is better able to view the nasal tissues being remodeled. The structure of the nose can be modified instead of being removed, which can improve the appearance and strength of the nose.
Disadvantages of Open Rhinoplasty
Scarring
This is one of the greatest drawbacks of open rhinoplasty. There is a high potential of visible scarring since the incision is made in the columella. With that said, the incision may only be visible when someone looks up the nose, which is not a common perspective. The scar is only accessible from few angles. Highly skilled and experienced plastic surgeons pay attention to the precise and careful placement of stitches, which allows the incisions to heal without visible scarring.
More tissue manipulation
There are more impacted tissues in the case of an open rhinoplasty cosmetic surgery. This can prolong recovery and cause more tissue trauma. There is greater visibility in open rhinoplasty, which means the surgery can be concluded quicker. So, even though more tissues are being impacted, these are corrected quicker so that you don't need to spend a lot of time under anesthesia.
Suitable Candidacy for Open Rhinoplasty
Adults concerned about the shape, size, positioning and symmetry of their nose are ideal candidates for rhinoplasty. You should get in touch with a capable surgeon if you are unhappy or self-conscious about your nose. Generally, patients that need extensive surgical corrections make good candidates for an open rhinoplasty procedure. Your surgeon may recommend the procedure even if the nasal tip is involved.
You should expect swelling and bruising for at least a few weeks. This will begin subsiding from the second week. Don't forget to look at before and after photos to determine whether you are a good candidate or not. Dependable cosmetic surgeon Dr. Eugene Kim receives patients from Beverly Hills, Los Angeles, Santa Monica, West Hollywood, CA, and nearby areas for nose reshaping surgery.
Contact the Office of Beverly Hills Plastic Surgeon Dr. Eugene Kim
Click here see more plastic surgery procedures and treatments performed by Board Certified Plastic Surgeon, Dr. Eugene Kim on patients in Beverly Hills, Los Angeles, West Hollywood, Santa Monica, CA and surrounding areas or call 310-271-6996 to schedule a consultation.