Out-of-Town Patients Visiting Beverly Hills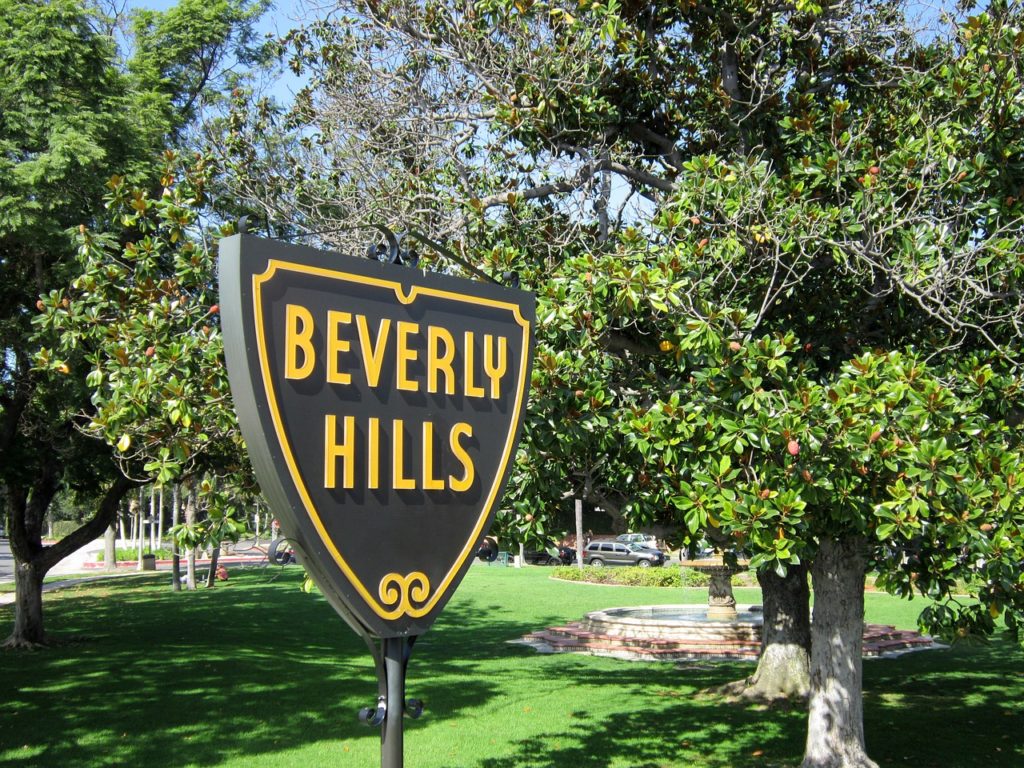 Many patients now choose to travel for their cosmetic treatments in order to receive the best possible care and enjoy a quiet and anonymous recovery period. No longer are patients limited to their own local area when looking for the most trusted and experienced doctors to meet their cosmetic needs.
As a board certified plastic surgeon in Beverly Hills, Dr. Eugene Kim works with patients from all over the world who want expert care in a private, convenient setting. Dr. Kim's staff is dedicated to making the process positive for our out-of-town patients, and we will work with you every step of the way to ensure your travels and surgical experience are safe, successful, and convenient.
If this is your first time in Beverly Hills, here is a little information about our city:
Beverly Hills and its neighboring city of West Hollywood are surrounded by the city of Los Angeles. Beverly Hills is home to numerous Hollywood personalities, and it is also famous for its upscale shopping street of Rodeo Drive. While the city is most recognized for shopping, dining and the celebrities, Beverly Hills is also overflowing with art, architecture, and cultural attractions.
Airport
Closest airport to Beverly Hills is Los Angeles International Airport (LAX). Distance from Los Angeles International Airport to Beverly Hills is 9.1 miles.
7 Airports for Private Jets Around Los Angeles:
Van Nuys Airport
Bob Hope Airport
Santa Monica Municipal Airport
Los Angeles International Airport
Long Beach Airport
LA/Ontario International Airport
John Wayne Airport
Beverly Hills Hotels
Waldorf Astoria Beverly Hills
Waldorf Astoria Beverly Hills features a restaurant, outdoor swimming pool, a fitness center and bar. Facilities at this property include a 24-hour front desk and room service, along with free WiFi. Private parking is available on site.
Casa Del Mar
Each elegant room at Casa Del Mar is decorated in soft colors and features floor-to-ceiling glass windows. A 42-inch flat-screen cable satellite TV is featured in each room. All of the pet-friendly rooms include a coffee maker, a mini bar and ironing facilities.
Beverly Wilshire, a Four Seasons Hotel
Some of the most eclectic dining options are available at the Beverly Wilshire. The CUT Lounge, a Michelin star-rated steakhouse with a menu created by Wolfgang Puck, boasts seafood and steakhouse staples with cocktails and rare wines and spirits from around the world in a Mediterranean setting.
Four Seasons Hotel
Located in the center of LA, this luxurious, full-service hotel provides rooms with French doors opening to private balconies. This 5-star hotel features a full-service spa and outdoor pool.
Restaurants
From fine dining restaurants like Maude and Spago to hushed temples dedicated to Japanese cuisine, the eateries in this upscale neighborhood reflect the fine taste of the residents and visitors alike. There are all kinds of delicious eats available throughout the city, from hot new bistros to classic neighborhood diners.
Click Here to See the Best Restaurants in Beverly Hills
Popular Travel Destinations
Rodeo Drive
Beverly Hills is renowned worldwide as one of the most fashionable places for shopping. At the center of it all is Rodeo Drive – one of the most famous streets in the world. With over a hundred world-renowned stores and hotels comprising its three blocks within the Golden Triangle, visitors can easily get charmed by the street's splendor.
Academy of Motion Picture Arts & Sciences Headquarters
The Academy of Motion Picture Arts and Sciences, located on Wilshire Boulevard, features a Grand Lobby Gallery which is free for the public. Visit the lobby to view outstanding art exhibits, including collections of vintage movie posters. The nominations for the Academy Awards are announced every year at this location. The building also boasts of a 1,012-seat, spectacular Samuel Goldwyn Theater with a 67-seat screening room.
Art Galleries
Some of the top names in modern and fine art can be found in Beverly Hills. Renoir, Warhol, Picasso and Dali can all be found on gallery walls around the city. Some of the finest art galleries in the city include Gagosian Gallery, Galerie Michael, Denis Bloch Fine Art Gallery, and Mouche Gallery.
Weather
Beverly Hills experiences a warm Mediterranean climate, with an average high of 85F in August, and an average high of 67F in January.
Click here see more plastic surgery procedures and treatments performed by Board Certified Plastic Surgeon, Dr. Eugene Kim on patients in Beverly Hills, Los Angeles, West Hollywood, Santa Monica and surrounding areas or call 310-271-6996 to schedule a consultation.