Abdominoplasty or tummy tuck is a procedure performed by a cosmetic surgeon to achieve a flatter, firmer abdomen by removing excess fat and skin and tightening the underlying muscles. An experienced plastic surgeon will evaluate several factors to determine whether a patient is a suitable candidate for tummy tuck.
Dr. Eugene Kim provides state of the art tummy tuck surgery to patients in Beverly Hills, Los Angeles, Santa Monica, West Hollywood, CA, and other areas. During the initial consultation, Dr. Kim will examine the patient's health condition, personal aesthetic goals and other factors before recommending a tummy tuck procedure.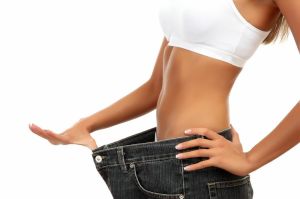 The first concern of the cosmetic surgeon, while considering a patient's request for a tummy tuck surgery is to know whether the patient is in marvelous physical health to sustain the procedure. The surgeon will assess the patient's medical history and the history of previous surgeries. The patient should not be suffering from any such condition that may impede healing during recovery or cause excessive blood loss during the surgery.
Secondly, the patient should have excess loose skin in the abdominal area, or weakness in the underlying abdominal muscles, that are causing a sagging or disproportionately fat tummy. Overall body weight should be moderate and stable as far as possible. If the condition of loose skin, weakened, or separated muscles, and stubborn fat deposits in the abdominal region is such that it will not improve significantly with diet and exercise, the plastic surgeon may recommend a tummy tuck surgery.
Specific Candidates
Women who have been through one or more pregnancies are usually suitable candidates for a tummy tuck surgery. In some women, pregnancy may lead to loose and stretched skin over the abdomen, and in some other women, it may cause muscle weakness alone. These conditions of muscle and skin laxity may not be reversed on their own after childbirth. Therefore, surgeons typically include a tummy tuck as a part of a mommy makeover surgery.
Some people put on excess fat deposits around the tummy due to hereditary reasons. Even if they eat moderately and lead a fairly active lifestyle, but fats may accumulate over time around the tummy. Normal aging process can also sometimes cause the skin in the abdominal area to sag faster than it does in other parts of the body. Dr. Kim is a dedicated plastic surgeon providing abdominoplasty to suitable candidates in Beverly Hills, Los Angeles, Santa Monica, West Hollywood, CA, and surrounding areas.
Patients of Bariatric Surgery
In recent years, bariatric surgery has emerged as a popular procedure designed to reduce weight for overweight or obese individuals. However, one of the limitations with bariatric surgery is that it results in large amounts of hanging fat or flab that makes an unsightly appearance and extends to the sides or back. This is particularly common among male patients. Tummy tuck can be an ideal follow-up plastic surgery procedure for such patients who have undergone a substantial amount of weight loss with bariatric surgery.
Click here see more plastic surgery procedures and treatments performed by Board Certified Plastic Surgeon, Dr. Eugene Kim on patients in Beverly Hills, Los Angeles, Hollywood, Santa Monica and surrounding areas or call 310-271-6996 to schedule a consultation.