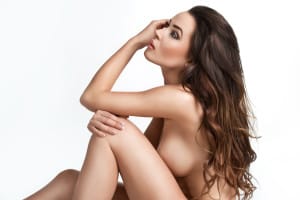 Most people in their 30's will experience the onset of signs of facial aging, and some will have excess fat pockets in certain areas, and other aesthetic problems. Various cosmetic surgery procedures can be specifically tailored to meet the needs of this age group.
Dr. Eugene Kim is a double board certified plastic surgeon providing cutting edge procedures for the breast, body and face to patients in Beverly Hills, Los Angeles, Santa Monica, West Hollywood, CA, and surrounding locations.
Facelift
Full or partial facelift surgery is a procedure designed to reverse the signs of aging from the face. If a person in their 30's is bothered by the appearance of sagging skin in the midface, laugh lines, and wrinkles, they may consider a facelift cosmetic surgery for the lower and midface rejuvenation.
Brow Lift
In the 30's, while a person still has a youthful looking face, they may suffer from a furrowed brow and horizontal lines on the forehead. A brow lift procedure may be recommended in such cases to enhance the brows, tighten forehead skin and restore a youthful upper face.
Eyelid Surgery
Upper or lower eyelid surgery is a common aesthetic procedure that can be performed to remove under eye bags and dark circles, reduce droopy look of the upper lids, and restore a well-rested and younger appearance of the eyes.
Breast Augmentation
Breast augmentation surgery may be chosen by women in their 30's who have lost breast volume following pregnancy and breastfeeding, or want to increase the breast size to make the breasts appear more voluptuous and attractive.
Breast Lift
If skin laxity in the breast area begins to occur when a woman is in her 30's, she may suffer from conspicuously saggy breasts. The problem may be particularly severe for women with heavier breasts. This condition can be corrected effectively with a breast lift to restore firmer, raised and more youthful breasts. Experienced plastic surgeon Dr. Kim receives patients from Beverly Hills, Los Angeles, Santa Monica, West Hollywood, CA, and nearby areas for this procedure.
Liposuction
Genetics, sedentary lifestyle, pregnancy or disease may lead to the occurrence of undesirable fat pockets in certain areas of the body when a person is in their 30's. It is possible to regain enhance body contours with liposuction surgery. This is a less invasive, targeted procedure to remove excess fat tissue and restore a more youthful looking body.
Tummy Tuck
If a person in their 30's has undergone a major weight loss, they may have a significant amount of excess skin around the abdominal area. Women in their 30's may experience this condition also after pregnancy. Tummy tuck surgery is designed to tighten loose skin and reposition underlying muscles to restore a flatter, firmer abdomen.
Body Lift
In the 30's, many people may experience mild to moderate loss of skin elasticity in areas such as the abdomen, thighs, buttocks, upper torso, and arms. A comprehensive body lift procedure can be designed to excise loose skin and restore tighter and more youthful contours. Stretch marks after pregnancy may also be reduced with this procedure.
Click here see more plastic surgery procedures and treatments performed by Board Certified Plastic Surgeon, Dr. Eugene Kim on patients in Beverly Hills, Los Angeles, West Hollywood, Santa Monica and surrounding areas or call 310-271-6996 to schedule a consultation.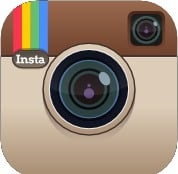 Visit and follow Dr. Eugene Kim on Instagram! See his confident, beautiful patients enjoying life after breast, facial and body contouring procedures.