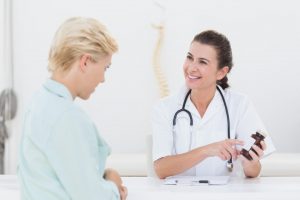 The nose is a prominent part of the face, and its shape and size impact the overall symmetry and balance of the face. For this reason, when a patient considers rhinoplasty plastic surgery, they should choose the best possible nose surgeon and ask the right questions at the time of the pre-operative consultation.
Patients who are well-informed have a positive outlook, and realistic expectations are likely to achieve a higher level of satisfaction from the procedure. A committed surgeon will encourage patients to ask questions and enable them to make an enlightened choice about the procedure.
Board certified plastic surgeon Dr. Eugene Kim provides nose reshaping surgery to patients in Beverly Hills, Los Angeles, Santa Monica, West Hollywood, CA, and surrounding communities.
Questions to Ask
Certain relevant questions that a patient should ask the surgeon during a nose surgery consultation may include the following:
Are you board certified in plastic surgery? If yes, which board certifies you?

How many years of experience and specialized training in the area of plastic surgery do you have?

Where would my rhinoplasty be undertaken? Do you have staff privileges at a local hospital or surgical center?

Do you have previous experience in performing rhinoplasty, and what has been your rate of success in this procedure?

Is your support team appropriately trained and qualified?

From which local areas are most of your patients from?

Am I an ideal candidate for a rhinoplasty?

Can I accomplish similar outcomes as rhinoplasty with any non-invasive cosmetic techniques?

What be an excellent, average, and poor result from rhinoplasty, according to you?

Can I review some rhinoplasty before and after pictures?

Can I talk to one of your team members or undertake a short office tour?

What rhinoplasty technique would you recommend in my case?

Will you perform my nose

cosmetic surgery

using general anesthesia or local anesthesia?

Does your office have systems in place to manage a medical emergency?

Would it be possible to access you during all my appointments at the office for this procedure?

What is the approximate duration of rhinoplasty in the operating room?

Will I need to undergo any diagnostic tests and medical clearance before the procedure?

What could be the risks and complications during or after a rhinoplasty?

What can I expect during the post-op recovery process?
Additional Tips
It's a prudent idea for the patient to review as many rhinoplasty before and after photos as possible to be able to have clarity on what to expect from the procedure. In addition, they may interact with the surgeon's team members. Good surgeons typically have a strong support team.
In case the patient feels the need, they may ask to see the testimonials of previous patients to understand more about the practice from their perspective. These days it is easy to find more information, feedback, and reviews online. Patients should closely go over the surgeon's website.
Cosmetic surgeon Dr. Eugene Kim receives patients from Beverly Hills, Los Angeles, Santa Monica, West Hollywood, CA, and nearby areas for nose surgery.
Click here see more plastic surgery procedures and treatments performed by Board Certified Plastic Surgeon, Dr. Eugene Kim on patients in Beverly Hills, Los Angeles, West Hollywood, Santa Monica and surrounding areas or call 310-271-6996 to schedule a consultation.