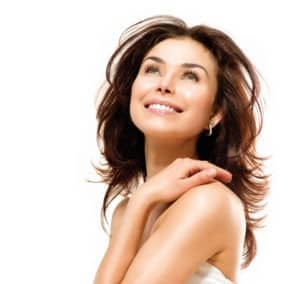 The most visual and aesthetically prominent part of an individual's appearance is the face. Therefore, when considering a major facial rejuvenation cosmetic surgery procedure such as facelift, the patient should make sure to choose the right surgeon for their needs. They should clear all their concerns and doubts prior to the surgery by asking questions during the initial facelift consultation.
A well-informed and confident patient will usually achieve better final outcomes and more satisfaction from facelift. Dr. Eugene Kim is a double board certified plastic surgeon providing advanced and innovative procedures, including facelift. Dr. Kim provides facelift to patients in Beverly Hills, Los Angeles, Santa Monica, West Hollywood, CA, and other neighborhoods across the region.
Important Questions to Ask
The best way to ask all the required questions during the facelift cosmetic surgery consultation for a patient would be to prepare a list of questions in advance and carry it along to the surgeon's office. Some of the paramount questions may include:
Do you have a board certification in plastic surgery, and from which board?

Are you a member of any professional organizations such as the ASPS?

For how long have you performed cosmetic surgical procedures, and have trained for how many years?

Do you have past experience of performing facelift surgery, and what is your success rate in this procedure?

Are you affiliated with any accredited surgery centers where my facelift procedure may be performed?

How trained and experienced is your team of medical assistants?

Would you be accessible during all my visits to your office before and after facelift surgery?

Am I a suitable candidate for facelift?

Which surgical technique would you recommend in my case, and is it possible to make the facelift surgery less invasive?

Can I have access to facelift before and after images of your previous patients?

Can you provide me with a few testimonials of your earlier patients who have undergone facelift?

Can I interact with one of your staff members to learn more about your practice?

Would you perform facelift using general or local anesthesia?

Is your practice equipped to handle any medical emergencies?

What will be the duration of facelift surgery procedure?

What are the potential risks and complications involved?

What will be the estimated cost of facelift surgery, including pre- and post-operative expenses?
Additional Guidance
Prior to visiting the surgeon's office, the patient should try to explore about the surgeon over the Internet and social media. If the surgeon has their own practice website, the patient should review it closely. They should also look for online reviews, ratings and comments about the surgeon on respected third party websites, forums, and social networks.
In some cases, it may be a profound idea to directly verify the surgeon's credentials from the state medical board office. Patients in Beverly Hills, Los Angeles, Santa Monica, West Hollywood, CA, and nearby areas have an opportunity to receive facelift and other procedures from dedicated and profound plastic surgeon Dr. Kim.
Click here see more plastic surgery procedures and treatments performed by Board Certified Plastic Surgeon, Dr. Eugene Kim on patients in Beverly Hills, Los Angeles, West Hollywood, Santa Monica and surrounding areas or call 310-271-6996 to schedule a consultation.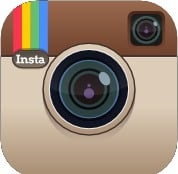 Visit and follow Dr. Eugene Kim on Instagram! See his confident, beautiful patients enjoying life after breast, facial and body contouring procedures.